Diverse Academic Opportunities Program
Diverse Academic Opportunities Program
Diverse Academic Opportunities Program
Learn More About the University Before Applying to UCF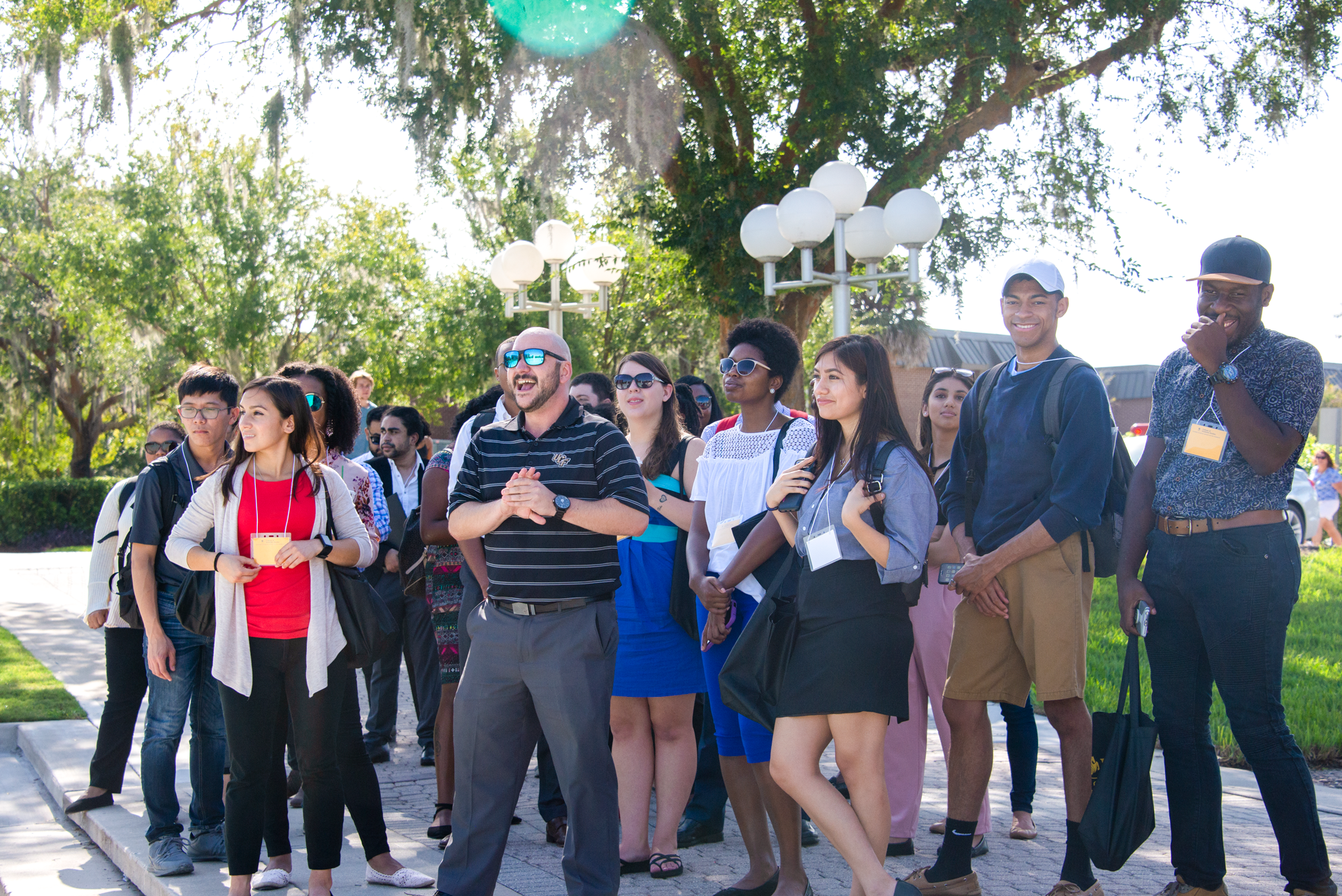 About UCF's Diverse Academic Opportunities Program
The UCF Diverse Academic Opportunities Program is a virtual event (October 15, 2021) for prospective doctoral applicants from underrepresented populations in higher education to learn more about the programs they're interested in before applying to graduate study at UCF. For instance, this might be women who are interested in the STEM fields or Hispanic/Latino populations pursuing a PhD degree in Psychology. See first-hand the UCF campus and facilities we have to offer and support you in your academic goals.
Preference will be with diverse or underrepresented applicants who are prepared to apply for a doctoral program in 2022 or 2023 who meet university minimum application requirements.
The October 15, 2021 session of the Diverse Academic Opportunities Program will be VIRTUAL!
Space is limited so we encourage you to apply today!
During your "virtual" visit to UCF, you will have the opportunity to:
Meet the programs of your interest, including faculty and staff
Learn from current graduate students about how to be successful as a doctoral student.
Attend workshops on how to submit a competitive application to graduate school.
Attend panel presentations on being a diverse graduate student.
"Virtually" Tour the campus
How to Apply
Complete the Application Form by Friday, September 24, 2021.
Application Form – https://applynow.graduate.ucf.edu/register/DOAP2021
Please have the following materials available for submission when you are ready to apply:
A copy of current transcripts, unofficial are accepted.
An academic resume or CV.
GRE scores if available.
A personal statement of interest, no more than 650 words, discussing past research or creative efforts.
A nomination letter from a previous faculty member or mentor.
Application Form
For more information, please contact the Associate Director, Recruiting, Leben Goldman, Leben.Goldman@ucf.edu.