Students for LIFE
---
On any given Tuesday, approximately 400 members of the Learning Institute for Elders (LIFE) crowd into the Pegasus Ballroom in the Student Union for a lecture on topics ranging from "What is Happening in the Visual and Digital Arts" to "Revolutions in the Middle East" to "The Wines of Emperors, Kings, Saints and Sinners." These individuals have all retired from fruitful careers and elected to return to the classroom because they are truly passionate about learning. Additionally, LIFE shares that passion with the UCF graduate community by sponsoring the Richard Tucker Gerontology Applied Research Awards Program for research related to the social, psychological and physiological aspects of aging, and most recently, by donating $1,000 in award funds for the Graduate Research Forum.  
LIFE's members come from diverse backgrounds. Current President Judy Thames is the retired CEO of the Senior Resource Alliance which handles funding for in-home and community based services in the four-county area. She started with the Meals on Wheels program in Orange County and became Director of the East Central Florida Planning Council, which eventually became the Senior Resource Alliance under the Department of Elder Affairs. The Senior Resource Alliance helped to fund LIFE in 1991 as an experimental program. When Thames retired, she volunteered with the statewide AARP and spoke to classes early on in that capacity. After terming out as AARP State President, she became a member of LIFE. She loves learning and the people involved in the program. "LIFE at UCF is an opportunity for older people to experience college life again," she states.
One of LIFE's charter members is retired chemical engineer Donald Levine who joined the program with his wife in 1991. Having always been associated with universities and education, the Levines looked for a home near UCF when they retired to Florida in the late 80s. He was taking some engineering courses at the university when he heard about the formation of LIFE and they immediately joined. In the beginning, there were fewer than 30 members. Now, there are more than 500. "I love the students and being around the university atmosphere," says Levine. "There's nothing like it! It's great to be a part of campus life."
Clay Craft, Chairman of Membership Committee, is retired from the Neutrogena Corporation. He first learned about LIFE from his friend and neighbor who invited him to attend a class. Since becoming a member himself, Craft has loved both the people and the programs. "Curriculum committee is probably one of the unsung heroes," he explains. "They provide excellent speakers on virtually any subject, and it does broaden ones horizons." He enjoys the level of activity at UCF and being a part of such a wonderful, diverse group of people.
Vonnie Bradbury is the Editor of LIFE's Newsletter as well as the newly-elected Vice President. She has been a member for about five years and loves being a part of the community. Bradbury was the Head of Student Affairs at various college campuses around the country, so academia feels like home to her. One of her favorite aspects of the program is getting to know the other members. In her role as newsletter editor, she gets to interview individuals and learn their stories, and getting to know them more personally. In general, Bradbury feels that there are many rich opportunities here. "I am so impressed with how UCF has grown in the scope of their mission," she says. "They are such a resource for this community."
Share This Article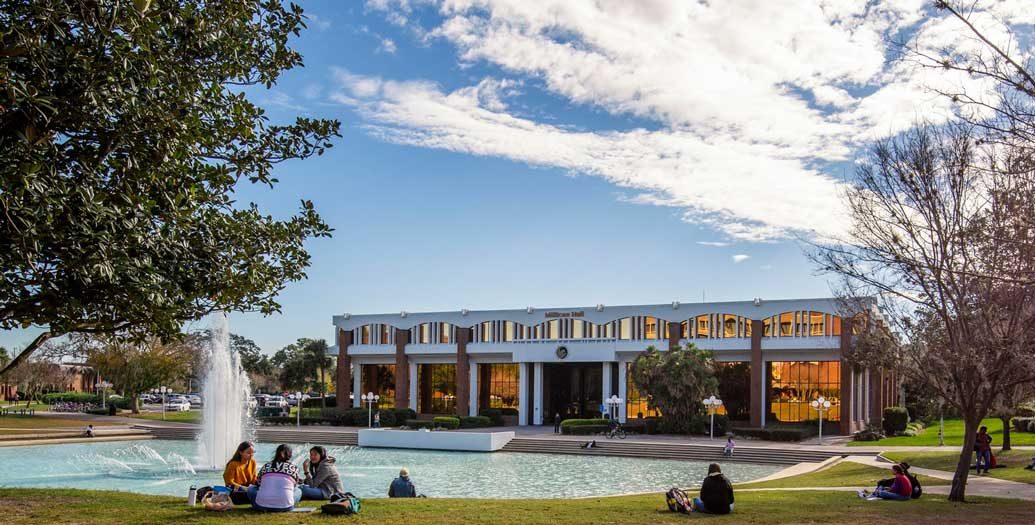 Graduate Student Association Election Results
The Graduate Student Association (GSA) has announced the results of its 2023-2024 officer election. The newly elected officers will take on leadership roles and work to enhance the academic, social,...