Online Workshops
Online Workshops
Online Workshops
Checkout What is Available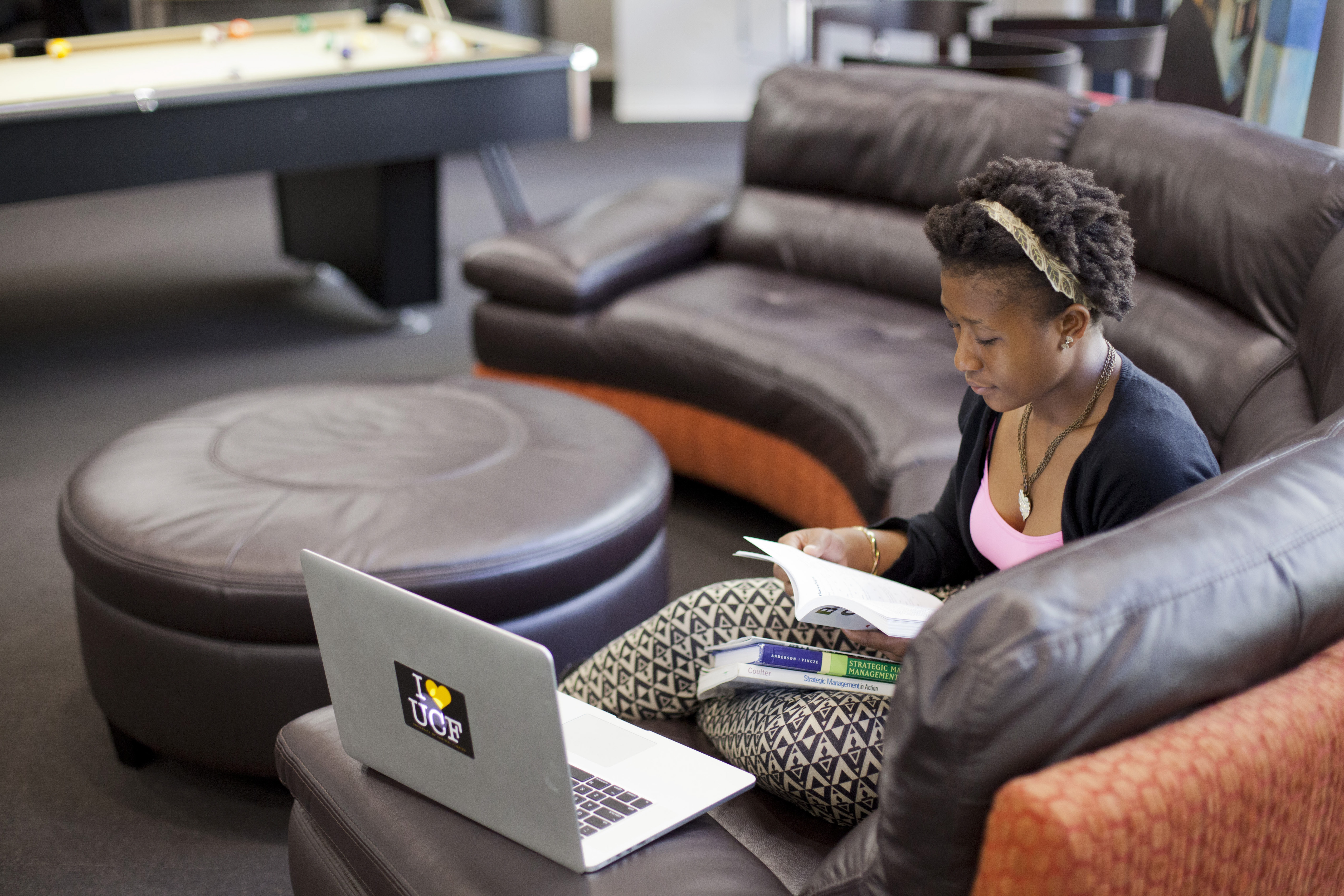 Online Workshops
There are a variety of online workshops available free of charge to UCF graduate students. Some are held in real-time, meaning that participants attend at a specific date and time. On-demand workshops and resources are available for users to complete any time at their own pace.
Real-time Workshops
Pathways to Success offers many real-time (live) workshops each term. Graduate students can find online workshops listed in the Pathways to Success registration portal in their myUCF Student Center under Graduate Students then Pathways to Success. Once in the Pathways to Success area, search by the "online" category. Participants will receive a link to the session by email upon registering. Please see the Pathways to Success Workshop Registration Instructions for additional details.
---
On-demand Workshops
The following resources are offered asynchronously and can be accessed and completed any time using the links provided. Some resources are provided by UCF while others are offered by organizations outside of UCF.
---
Thesis and Dissertation Webcourse
All resources related to the thesis and dissertation process, including information on how choose an adviser and committee, how to format your document, how to conduct the defense, and more, are located within the Thesis and Dissertation Webcourse.
This FREE, non-credit webcourse is intended for students planning to complete a thesis or dissertation in the future and students already enrolled in thesis and dissertation hours.
Click here for this on-demand workshop
---
Graduate Grantsmanship Webcourse
The Graduate Grantsmanship Webcourse is intended for individuals seeking future careers in academia, research, and other fields demanding knowledge of research grants. This webcourse will equip users with the knowledge and skills needed to successfully obtain external research funding through five modules. Users who complete all five modules and corresponding quizzes will be able to download a printable completion certificate!
Use your NID and NID Password to access the 2020-2021 Graduate Grantsmanship Webcourse today!
Graduate students who would like their Pathways to Success Training Summary to reflect completion of this course can register for GPD 501: Online Graduate Grantsmanship through their myUCF Student Center > Graduate Students > Pathways to Success. All five modules and quizzes must be completed for the Pathways to Success Training Summary to be marked as completed. Training Summaries will be updated within 30 days of completion of the entire course.
---
New Graduate Student Online Orientation
Whether you you're brand new to UCF or are a returning student, we know you may still have questions, so we have created our New Graduate Student Online Orientation just for you.
This optional, non-credit webcourse is provided for free to all incoming AND current UCF students. The course modules will not only familiarize you with resources and services available, but also explain some of the expectations for UCF graduate students. You do not need to complete the course in one sitting and we hope you'll refer to it whenever you have questions throughout the 2019-2020 academic year.
The New Graduate Student Online Orientation can be accessed anytime and anywhere with an internet connection, so why not log in now with your UCF NID information today at https://webcourses.ucf.edu/enroll/NXF8BB!
---
Counseling and Psychological Services (CAPS)
Therapy Assisted Online (TAO) Self Help
Provided by UCF Counseling and Psychological Services, Therapy Assisted Online (TAO) Self Help is an interactive, web-based program that provides assistance to help overcome anxiety, depression, and other concerns. TAO is based on well researched and highly effective strategies.
You can choose to view short, but helpful videos, take part in brief exercises, use logs to track moods and progress, and have access to a Mindfulness Library. All UCF students are eligible for TAO Self-Help. You just need a Knights email address.
Kognito
Provided by UCF Counseling and Psychological Services, Kognito is a set of role-play, avatar modules to educate faculty, staff, and students about mental health and suicide prevention (which we know supports improved academic performance, student retention, and campus safety).
It is an aviator/simulation online tool that allows users to enter a virtual environment and engage in role-play conversations with emotionally-responsive virtual humans. Through practice and receiving personalized feedback, users learn and assess their competency to lead similar conversations in real life.
---
Avoiding Plagiarism
The UCF library offers free online modules on how to avoid plagiarism using APA Style or MLA Style
Avoiding Plagiarism Using APA Style (6th ed.)
Avoiding Plagiarism Using APA Style (7th ed.)
Avoiding Plagiarism Using MLA Style (8th ed.)
Please note you will need your NID and NID password to login to these on-demand modules.
---
ETDplus Virtual Workshops
The ETD+ Virtual Workshop Series is a set of free introductory training resources on crucial data curation and digital longevity techniques for electronic theses and dissertations (ETDs) and affiliated files.
Workshop topics include:
Copyright
Data Organization
File Formats
Metadata
Storage
Version Control
Each module is approximately 15-20 minutes each and includes the supplemental material including slides, a guidance brief (booklet), and a printable handout summarizing key takeaways and learning objectives.
As a reminder, information about UCF thesis and dissertation resources is located here:
https://graduate.ucf.edu/thesis-and-dissertation.
---
Additional Trainings
See our Remote Training page for a list of additional free career development trainings and resources offered by organizations both inside and outside of UCF.