Aerospace Student Among Nation's Top to Watch
---
For a second consecutive year, a University of Central Florida student has been recognized as one of the top 20 young leaders to watch in the field of aerospace.
Aviation Week, in collaboration with the American Institute of Aeronautics and Astronautics, named Linda Rossmann '17 as one of its "Tomorrow's Technology Leaders: The 20 Twenties" honorees.
Rossmann has a bachelor's degree in mechanical engineering and is pursuing a master's degree in materials science engineering. She is conducting research as part of her Fulbright Fellowship at the German Aerospace Center in Cologne. Rossmann is looking at thermal barrier coatings, which protect the components in the hot section of gas turbine engines used for aircraft propulsion and power generation.
The 20 Twenties recognizes students for their academic performance, civic contribution, and research or design project, according to Aviation Week. The program is part of an effort to bring together technology hiring managers, students, and faculty to recognize what is required for business and academic success.
"Winners represent the passion, talent and intelligence found within the aerospace community," says engineering Professor Seetha Raghavan, who has advised Rossmann since her undergraduate days at UCF. She also nominated Rossmann for the honor.
"Not only are the winners making significant contributions to aerospace, but each is working within their community to make the world a better place," Raghavan says. "Linda has always shown creativity and innovation in her approach to research, but more than that she inspires this curiosity and excitement in the students around her. She is definitely someone who will continue to make even more of an impact in the future and we look forward to see what she will achieve in the years to come."
Rossmann has had the opportunity to conduct research in some impressive places, getting hands-on advice from scientists in Germany, the Argonne National Laboratory in Illinois, and NASA, among others.
Student Estefania Bohorquez '17 made Aviation Week's list last year. Coincidentally, she also is in Cologne this semester on a Fulbright Fellowship. Bohorquez has a bachelor's degree in civil engineering and is pursuing a master's degree in mechanical systems.
"I'm grateful to have been chosen for such an honor," she says. "I owe it to my advisor, Dr. Raghavan, for always pushing me to do more and better."
Rossmann, of Parkland, Florida, expects to finish her master's degree next year and hopes to work at NASA or a commercial space company. She is passionate about space and enjoys conducting outreach efforts at local schools. She visits elementary and middle schools to talk about STEM education in hopes of "inspiring young girls to consider careers in engineering."
Share This Article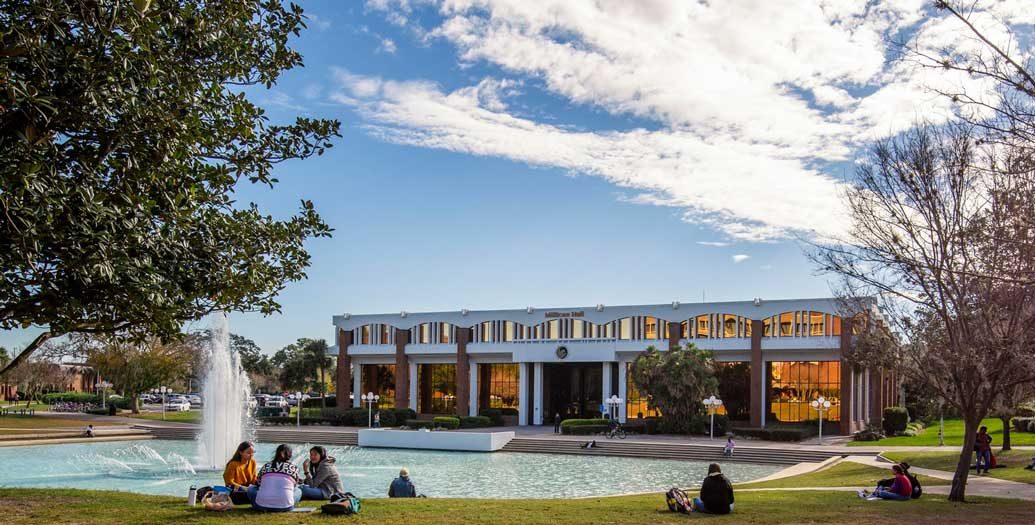 Graduate Student Association Election Results
The Graduate Student Association (GSA) has announced the results of its 2023-2024 officer election. The newly elected officers will take on leadership roles and work to enhance the academic, social,...