Giving
Giving
Giving
We Appreciate Your Contributions!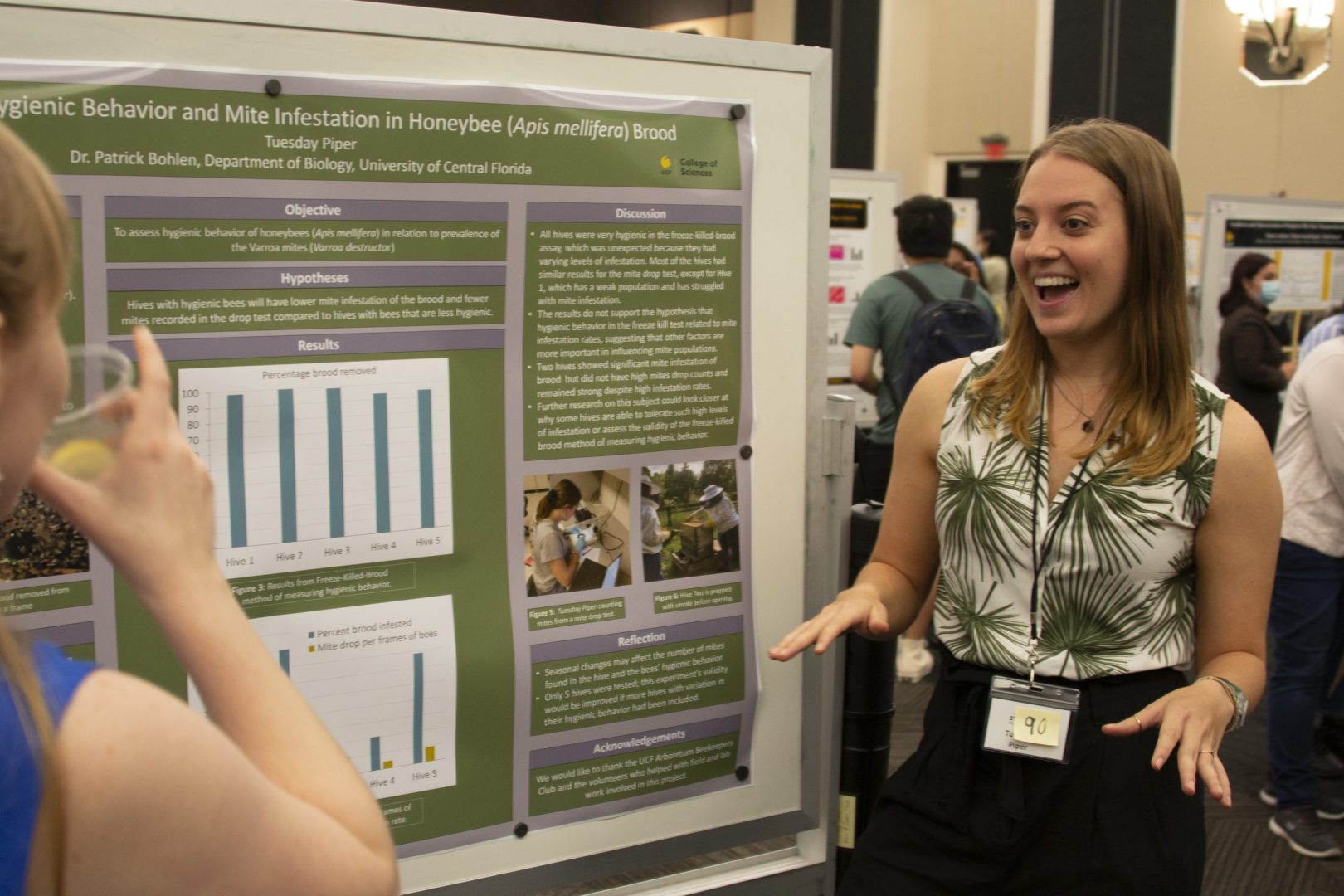 About Donating
All gifts made to the University of Central Florida's College of Graduate Studies will benefit current and future students. By donating to the College of Graduate Studies, you will be supporting programs and endowments that improve the graduate experience and enhance the prestige of our institution. Gifts to the College of Graduate Studies Foundation equip the College with unrestricted funds that are key to providing needed support to both faculty and student alike.
Give Now!
Get Involved!
Alumni participation is important to the success of our initiatives and sends a positive message about the quality of our programs to our prospective and current students, as well as our business and community partners. See our Partnership and Sponsorship Opportunities for more information.
Partnership and Sponsorship Opportunities
The College of Graduate Studies is dedicated to providing a quality experience to our graduate students and we welcome your participation in our events and initiatives. Whether you are interested in funding a specific event or offering your valuable time, we encourage you to get involved.
Endowed Fellowship
Attracting Top Quality Students
The Graduate College strives to attract the best students. Competitive financial support packages enable our graduate programs to recruit the highest quality students.
In order to sustain an endowed fellowship for $25,000, we must raise approximately $450,000. We are currently working to raise funds for our first endowed fellowship so if you would like to be involved in this special initiative, please contact Melanie Warren. Naming opportunities are available.
Events
The College of Graduate Studies hosts key events over the course of each academic year for the purposes of recruiting and retaining our students.
Graduate Fair – Held every fall, the Graduate Fair brings together faculty and staff to talk with prospective students about our nearly more than 200 graduate programs, including doctoral, master's, specialist, and certificate programs.
Fellows Symposium – In the fall we host a symposium for our fellowship recipients, including a guest speaker and/or fellows presenting their research and providing refreshments.
Student Research Week – During the spring, we organize a week to celebrate the research and creative scholarship being conducted by UCF students. One of the premier events during the week, allows students to showcase their research while building confidence in their presentation skills and research abilities. Students also compete against each other for awards.
Graduate Student Orientation – In the fall we host an orientation specifically for our graduate students, to educate them on graduate life at UCF.
All of these events are an important part of the graduate student experience. There is a great need to enhance these events and to expand our offerings in the future.
Career Development
Education is not limited to the classroom. At UCF we seek to prepare our graduate students for success in their careers after graduation. Whether we raise funds to send a student to a professional conference or provide a speaker series for a given program, we are working hard to provide a solid framework for our students that spans beyond their chosen curriculum of study.
Networking Events – We seek to help our students to build a solid network with each other and with alumni and leaders in the community. We believe that this is integral to their success after graduation. It isn't just what you know, but also who you know.
Pathways to Success – We believe that organizing speakers to teach our students, and providing them with real-world advice and information on trends in their given industry as well as the economy, will give our students the edge that is necessary to building a successful career in the professional marketplace.
Travel Funding – Many of our top students receive invitations to present their research at professional conferences, but do not have the funds to pay for travel expenses. These opportunities are crucial to the development of presentation skills as well as cutting-edge research.
Sponsorship Opportunities
If you are interested in sponsoring a particular event, initiative, or just our efforts in general, we have three sponsorship levels available, however, a contribution of any kind is welcomed.
Graduate Studies President's Circle $5,000
Graduate Studies Dean's Circle $2,500
Graduate Studies Partnership Circle $1,000
Partnership Opportunities
The College of Graduate Studies is focused on bringing awareness of graduate education at UCF to the community. We welcome the opportunity to host informational sessions, presentations or a recruiting table at your place of business or your professional organization's next meeting.
Contact Info
For more information about making a donation or if you need assistance, please contact:
Phone: (407) 823-1294
Fax: (407) 823-6442
Contributions to our initiatives create opportunities for our students to connect to the community, provide our faculty with additional opportunities to conduct pioneering research, and most importantly, help the College Graduate Studies create a lasting bond with alumni worldwide.
The College of Graduate Studies is grateful for any contribution you make and encourages you to stay involved and take advantage of all that we have to offer. If you are interested in making a gift, please visit our Online Giving Page.
If your company/organization has a matching gift program, please complete your employer's matching gift form and send it in along with your gift.
All gifts are processed by the UCF Foundation and are tax-deductible to the extent allowable by IRS regulations. You should consult your tax, financial, and legal adviser to determine the exact tax advantages of any gift you are considering.