Fulbright
Fulbright
Fulbright
Fulbright Awards Approximately 8,000 Grants Annually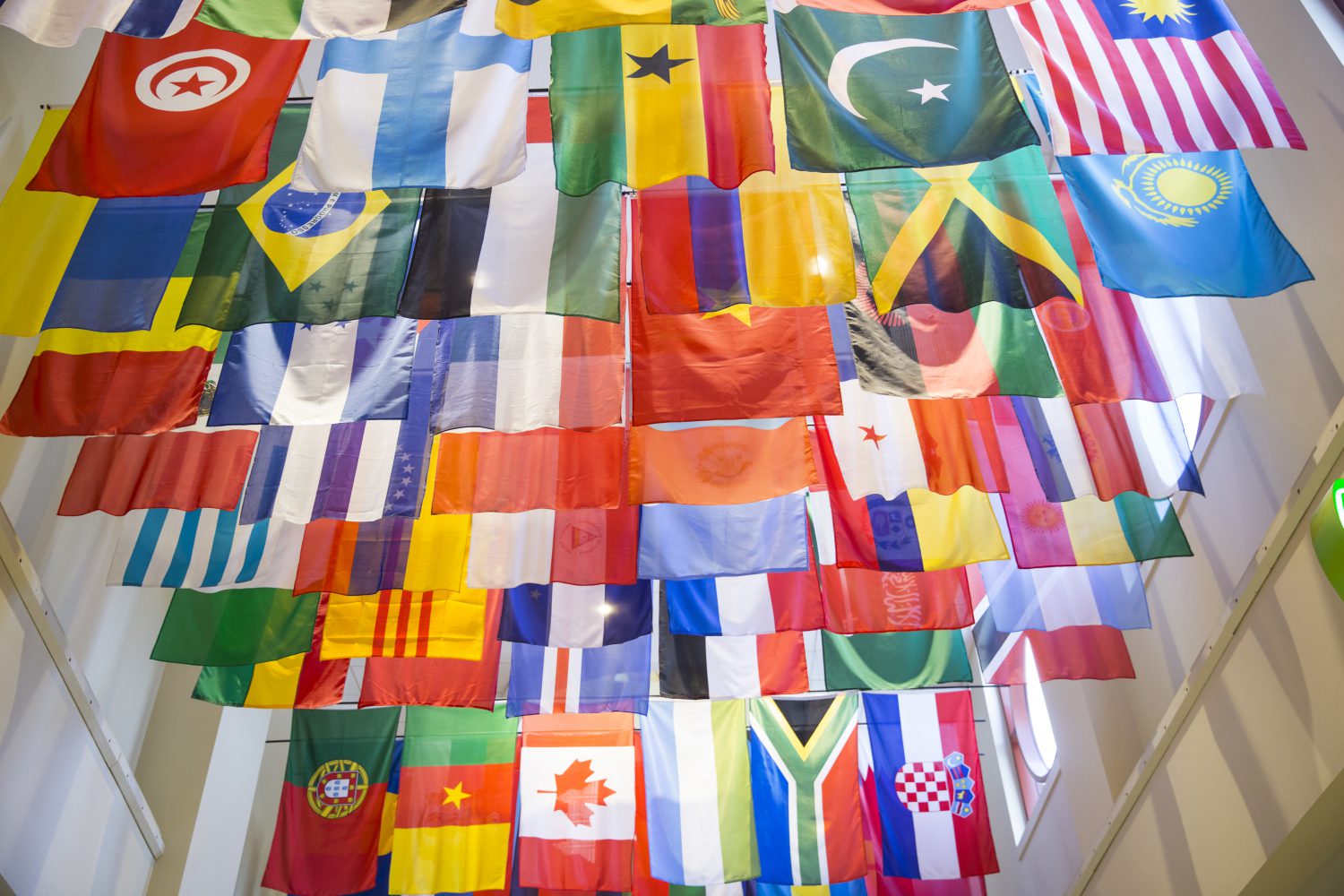 Fulbright Program
The Fulbright Program, administered by the United States Department of State and Bureau of Educational and Cultural Affairs, is an international educational exchange program seeking to increase mutual understanding and support friendly and peaceful relations between the people of the United States and the people of other countries. Fulbright awards approximately 8,000 grants annually to recent graduates, young professionals, master's and doctoral candidates, as well as college and university faculty to become scholars.
Applications are now being accepted for the 2018-2019 Fulbright Foreign Student Program and the Fulbright U.S. Scholar Program.
Visit the Fulbright Program's interactive map on the U.S. Department of State's Bureau of Educational and Cultural Affairs website to learn about the programs offered in your country and how to apply to the Fulbright Foreign Student Program.
Please see the Core Fulbright U.S. Scholar Program website for more details about that program.
For information on Postdoctoral opportunities with the Fulbright U.S. Scholar program, visit their catalog of awards.
For additional information please see www.cies.org/about-us/what-fulbright.
Fulbright International Scholars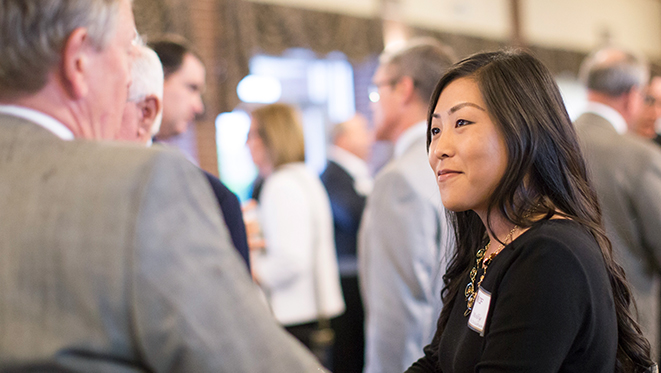 Each year some 800 faculty and professionals from around the world receive Fulbright Scholar grants for advanced research and university lecturing in the United States. Individual grants are available to scholars from over 155 countries. Individuals who meet the eligibility requirements apply for grants through the Fulbright commission/foundation or the public affairs section of the U.S. embassy in their home countries.
Individual Fulbright grants are available for scholars from selected countries to conduct research, lecture or pursue combined lecturing and research in the United States. Under the Visiting Fulbright Scholar Program, scholars apply in their home country for Fulbright awards. To determine if your home country participates in the program and/or deadlines, please contact your country's Fulbright commission or the public affairs section of the U.S. embassy.
For additional information please see https://cies.org/non-us-scholars.
List of Awardees
2020-2021
No awardees due to COVID.
2019-2020
Gisele de Lorena Diniz Chavez, Engineering, Federal University of Espirito Santo, Brazil
Iara Christina Silva Barroca, Literature, Federal University of Vicosa, Brazil
2018-2019
Fuzuli Aliyev, Business, Baku Engineering University, Azerbaijan
Syed Muhammad Anwar, Electrical Engineering, University of Engineering and Technology, Taxila, Pakistan
Hudayar Cihan, Psychology, Ankara Yildirim Beyazit University, Turkey
Maya Lubenova Tcholakova, Social Work, South-West University, Bulgaria
2017-2018
Mohammed Saad M Alkhtani, Engineering, King Saud University, Saudi Arabia
Elhadji Samba Diop, Mathematics, Univesity of Thies, Senegal
Abdelhamid Iratni, Engineering, University of Bordj Bou Arreridj, Algeria
Ouayl Chadli, Mathematics, Ibn Zohr University. Faculty of Economics and Social Sciences, Morocco
Michael Christophe Molinari, Physical Science, University of Reims Champagne Ardenne, France
2016-2017
Nezar Hassan M Khdary, Material Sciences, King Abdulaziz City for Science and Technology, Saudi Arabia
2015-2016
Jaroslaw Jarzabek, Political Science, University of Wroclaw, Poland
2014-2015
Adil El Bourichi, Computer Science, Ibn Tofail University, Morocco
Marek Wroblewski, Economics, University of Wroclaw, Poland
2013-2014
Augustina Schenone, Chemistry, University of El Litoral, Argentina
2012-2013
Olga Tsurtsumia, Materials Engineering, Georgian Technical University, Georgia
2011-2012
Bruno Bousquet, Physics, University of Bordeaux, France
Huseyin Dogan, Psychology, Meliksah University, Turkey
Munro Orde, Chemistry, University of KwaZulu-Natal, South Africa
---
Fulbright U.S. Students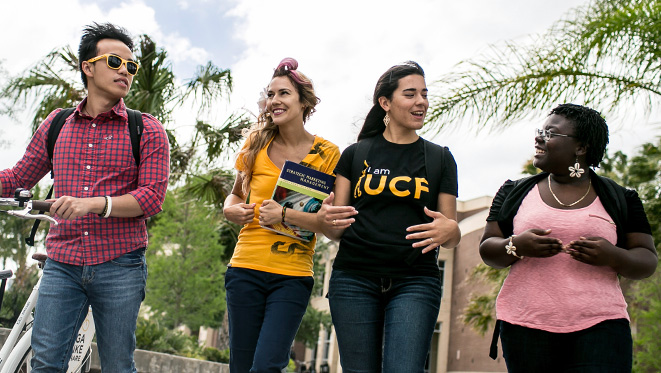 The Fulbright U.S. Student Program provides grants for students to conduct a study or research project or engage in an English Teaching Assistantship during one academic year (8-10 months) in a country outside the United States. Candidates for the grant must demonstrate the capacity for independent study or research, together with a general knowledge of the history, culture, and current events of the countries to which they are applying. They should not have recent extensive experience abroad (excluding recent undergraduate study abroad), especially in the country of application. The program offers about 1,700 awards annually.
For additional information please see us.fulbrightonline.org/about/fulbright-us-student-program.
List of Awardees
2022
Graduate Students
Henri Hodge, English, Brazil
Antonio Losavio. English, Israel
Undergraduate Students
Isabella Castro, English, Belgium
Carolyn Mitchell. English, Kyrgyzstan
Madeleine Smith, English/Music, Taiwan
2021
No travel due to COVID.
2020
Graduate Students
Nicholas Cox, Optics, Spain
Joshua Forer, Physics, France
Jenika Katz, Hospitality, Scotland
Undergraduate Students
Emily Bom, English, Bulgaria
Khadejah Khan, English Literature, Malaysia
Rayner Seavey, English, South Korea
Zachary Stein, Aerospace, Germany
Irene Tanner, Research, Germany
Abigail Weiss, English, Spain
2019
Undergraduate Students
Alexis Jahncke, English Literature, Montenegro
Haley Lehew, English, South Korea
Evan Rosato, Studio Art, Belgium
Noa Tann, English, Brazil
Paige Timmerman, English, South Korea
2018
Graduate Students
La Toya Crittenden, French, South Korea
Estefania Bohorquez, Civil Engineering, Germany
Kristine Carlos, Anthropology, India
Linda Rossmann, Mechanical Engineering, Germany
Corin Staves, Civil Engineering, Germany
Virginia Vaquez, English, Brazil
2017
Undergraduate Students
Alyssa Bayless, English, Malaysia
Erica Falkenhausen, English, Moldova
Amanda Mayer, English, Bulgaria
2016
Graduate Students
David Morton, Research, Belgium
Kenyana Terry, English, Slovak Republic
Amanda Fleming, English, Vietnam
Gabrielle Goodloe, English, South Korea
Emily Cadet, English, Malaysia
2015
Graduate Students
Aleksandra Ilona Krawczyk, English, Poland
Andrea Rachel, English, Kazakhstan
Tara Lynne Langford, English Russia
Amy Lynn Crawford, English, Spain
Diane Thu Lieu, English, Vietnam
Rachel Brock, English, Kenya
Irina Pidberejna, English, Russia
Paris Fathi, English, Bulgaria
Adam Taha, English, Turkey
2014
Graduate Students
Albert Manero, Engineering, Germany
Rose Tran, English, Malaysia
Michelle Quinones-Rico, English, Brazil
Christopher Szczerba, English, Taiwan
2013
Graduate Students
Joseph Figel, Ecology, Colombia
Sarah Miwa Parker, English, Indonesia
Ame Elizabeth Proietti, English Turkey
Anna Denisenko, English, Malaysia
Undergraduate Students
Amanda Welborn, English, South Korea
Mary-Kate Murphy, English, Taiwan
Paige Symone Brice, English, Germany
Prior to 2012
Graduate Students
Joy Griffin, English, Argentina
Abdul Mukati, Speech, Pakistan
Undergraduate Students
Steven Kobosko, Engineering, Switzerland
Jennifer Bencivenga, English, Germany
Katherine Brooks, English, Spain
Tristan Reiniers, English, South Korea
Jessica Blackburn, English, Germany
Brittany Camp, English, South Korea
---
Fulbright International Students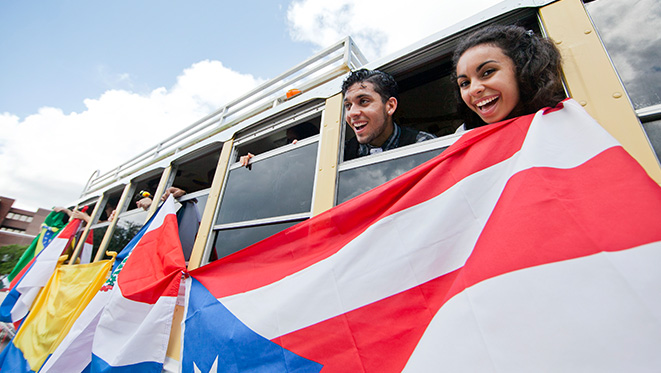 More than 1,800 new International Fulbright Fellows enter U.S. academic programs each year. International students apply for Fulbright Fellowships through the Fulbright Commission/Foundation or U.S. Embassy in their home countries. The Institute of International Education (IIE) arranges academic placement for most Fulbright nominees and supervises participants during their stay in the United States.
Visit the Fulbright Foreign Student Program for program eligibility and selection procedures as they vary widely by country.
Find specific information about the Fulbright Program in your home country, including eligibility requirements and application guidelines.
List of Awardees
2021
Adeel Yousaf, Engineering, Pakistan
Felix Niklas Kurt Richter, Aerospace, Germany
Kalis Slumba, Physics, Lativa
Rafael Ivan Hurtado Valdivieso, Environmental Sciences, Columbia
Rodrigo Vena Garcia, Computer Science, Bolivia
Tamur Tohver, Theater, Estonia
2020
Aleenah Khan, Computer Science, Pakistan
Andres Garcia Sierra, Allied Health, Columbia
Endah Setya Ningsih, TESOL, Indonesia
Laura Fernando Macamo, Biology, Mozambique
Leaford Henderson, Physical Sciences, Jamaica
Lismawati Lapasi, Education, Indonesia
Maged Gamal Helmy Elshatory, Computer Science, Egypt
Momal Ijaz, Computer Sciences, Pakistan
Randall Pandohie, Computer Sciences, Trinidad and Tobago
Richard Manjong Ndifor, Education, Cameroon
Sevtlana Deolinda Lucemo, Engineering, Angola
Sousana Shohdy Thabit Ekladious, Psychology, Egypt
Xavier Caddle, Computer Science, Barbados
2019
Maryam Ali, Communications, Bahrain
Ali Abbas, Computer Science MS, Iraq
Syed Hammad Ahmed, Computer Science PhD, Pakistan
Sarah Bey, Hospitality Management MS, Algeria
Pablo Fernando Cargnelutti, Computer Science MS, Argentina
Ayesha Enayet, Computer Science PhD, Pakistan
Sabaina Haroon, Computer Engineering MS, Pakistan
Hanae Hmimid, Digital Media MA, Morocco
Min Ko, Environmental Engineering MS, Burma (Myanmar)
Marlon Koci, Anthropology MA, Albania
Anamaria Morales Alvarez, Biomedical Sciences PhD, Colombia
Mehran Rasheed, Optics and Photonics PhD, Pakistan
Paula Veronica Santana, Education PhD, Mathematics Education Track, Dominican Republic
Faishal Wahiddun, Computer Science MS, Indonesia
2018
Edwin Davidson, Nanotechnology, Panama
Nathalia Diaz Vallejo, Materials Science, Colombia
Pamela Figueroa Penaranda, Interactive Entertainment, Bolivia
Minerva Fatimae Hildalgo Ventolero, Biomedical Sciences, Phillipines
Joshua, Environmental Engineering, Indonesia
Muhammad Junaid Khan, Computer Science, Pakistan
Anita Kirkovska, Computer Science, Macedonia
Rulan Kulliev, Aerospace Engineering, Ukraine
Ali Adil Lashari, Aerospace Engineering, Pakistan
Irina Lediaeva, Computer Science, Russia
Jeevan Samuel, Data Analytics, South Africa
Muhammad Mubtasim Bin Tariq, Mechanical Engineering, Pakistan
Boniesta Zulandha Melani, Education-TESOL, Indonesia
2017
Kamran Ali, Computer Science, Pakistan
Deddy Amrand, Education-TESOL, Indonesia
Rina Kurniawati, Hospitality Management, Indonesia
Muhammad Hasan Maqbool, Computer Science, Pakistan
Rafael Pereira Brochado, Interactive Entertainment, Portugal
Daniel Reyes Lopez, Interactive Entertainment, El Salvador
Veronica Lorena Urgiles Penafiel, Biology, Ecuador
Daren Watson, Mechanical Engineering, Jamaica
2016
Yasmine Abdellatif, Nanotechnology, Egypt
Aissa Ben Zayed, Interactive Entertainment, Tunisa
Tatiana Rusu, Communications, Maldova
Ekaterina Shteinberg, Materials Science and Engineering, Russia
2014
Amad Ul Hassen, Computer Engineering, Pakistan
Edgar Gutierrez Franco, Industrial Engineering, Colombia
Muhammad Waqas Shabbir, Physics, Pakistan
Gonzalo Augusto Cucho Pdin, Computer Science, Peru
Gustavo David Stahlein, Conservation Biology, Brazil
2013
Alfonso Ballestas Barrientos, Chemistry, Venezuela
Rey Raul Francis Coaguila Quiquia, Computer Science, Peru
2012
Andres Norberto Vargas Gonzalez, Computer Science, Ecuador
Kondwani Msowoya, Civil Engineering, Malawi
Maria Garcia Velasquez, Film, Ecuador
William Meja Lanza, Industrial Engineering, Nicaragua
2011
Amara Tariq, Computer Science, Pakistan
Maria Garcis Velasquez, Film, Ecuador
William Meja Lanza, Industrial Engineering, Nicaragua
2010
Muhammad Ali, Computer Science, Pakistan
Muhammad Amjad, Computer Science, Pakistan
Marcus Seidel, Optics, Germany
2009
Lina Sanchez Clavijo, Conservation Biology, Colombia
Yang Zhang, Computer Science, China
Patricio Cubillos Vallejos, Physics, Chile
---
Fulbright U.S. Scholars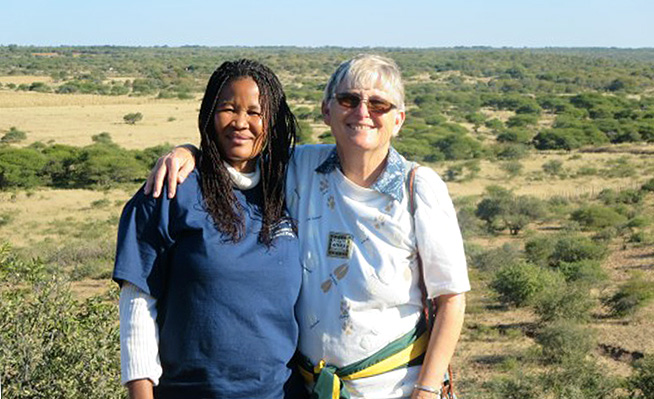 The Core Fulbright Scholar Program offers nearly 500 teaching, research or combination teaching/research awards in over 125 countries. Opportunities are available for college and university faculty and administrators as well as for professionals, artists, journalists, scientists, lawyers, independent scholars, and many others. In addition, to several new program models designed to meet the changing needs of U.S. academics and professionals, Fulbright is offering more opportunities for flexible, multi-country grants.
For additional information please see www.cies.org/program/core-fulbright-us-scholar-program.
List of Awardees
2022-2023
Craig Crossley, Public Administration, Finland
Wesley Dierdorff, Visual Arts, Brazil
Huaixiang Tan, Theatre, India
2021-2022
Yara Asi, Health Management and Informatics, West Bank
Naim Kapucu, Public Policy, Australia
Debra Reinhart, Environmental Engineering, Kyrgyz Republic
2020-2021
Jascintha Lindo, Nursing, Bahamas
Scott Waring, Education, Czech Republic
2019-2020
No travel due to COVID-19.
2018-2019
Craig Crossley, Public Administration, Ireland
Matthew Mosher, Arts, Austria
2017-2018
Yoon Ki Choi, Accounting/Finance, South Korea
Wingyan Chung, Information Sciences/Systems, Hong Kong
Kevin Meehan, Literature, Barbados
Adem Ozoglu, History, Turkey
Keri Watson, Art History, China
2016-2017
Dean Cleavenger, Public Administration, Romania
Aleksander Dimitrovski, Engineering, Kosovo
Vyacheslav Kokoulin, Physics, Austria
Ann Miller, Communications, Kenya
Philip Peters, Film/Cinema Studies, India
Martin Richardson, Physics, France
Michele Upvall, Nursing, Thailand
2015-2016
Thomas Bryer, Public Administration, Lithuania
Kathleen DeGuzman, Education, South Korea
Denise Young, Social Work, Japan
2014-2015
Karen Biraimah, Education, Namibia
Po-Ju Chen, Business, Austria
Keith Kovach, Arts, Austria
Ann Miller, Communications, Uganda
Patrick Murphy, U.S. Studies Literature, China
2013-2014
Thomas Brewer, Education, Iceland
Eric Hoffman, Biology, Brazil
Dan Marinescu, Engineering, Argentina
Ady Milman, Business, Austria
2012-2013
Pamela Bush, New Zealand
Ni-Bin Chang, Germany
Po-Ju Chen, Business, Denmark
Christopher Cook, Theology/Religion, Germany
William Coombs, Estonia
Huaixiang Tan, Drama/Theater Arts, India
John Weishampel, Environmental Sciences, Germany
2011-2012
Steve Collins, Journalism, Kenya
Dan Marinescu, Information Systems/Systems, Chili
2010-2011
Annabelle Conroy, Political Science, Bolivia
Charles Negy, Psychology, El Salvador
Richard Crepeau, American Studies, Russia
2008-2009
Karen Biraimah, Education, Kenya
Humberto Campins, Physics and Astronomy, Spain
Elfed Lewis, Engineering, Ireland
Zeinab Mansour, Mathematics, Egypt
Kelley Melendez, Education, Germany
Luis Rabelo, Engineering, Panama
Carol Saunders, Business Administration, Vienna
2006-2007
Rachid Bendriss, Education, Germany
Olga Pustovalova, American Studies, Russian Federation
Kathryn Seidel, American Literature, Japan
Kenneth Reynolds, Sociology, Russian Federation
2005-2006
Richard Cornell, Education, Ukraine
Abraham Pizam, Business Administration, Slovak Republic
Benjamin Abramowitz, Business Administration, Ukraine
Shakila Mushtaq, Biological Sciences, Pakistan
H.G. Parsa, Business Administration, India
John Weishampel, Environmental Sciences, Canada
 

Prior to 2005
Richard Adicks, Language and Literature (non U.S.), Zimbabwe
Shireen Kamal Assem, Chemistry, Egypt
Abdul Baloch, Engineering, Pakistan
Issa Batarseh, Engineering, Jordan
Rosalind Beiler, American History, Germany
Kamal Benchekroun, Mathematics, Morroco
Ryszard Bialecki, Engineering, Poland
Karen Biraimah, Education, Malaysia
Aurel Burciu, Economics, Romania
Richard Crepeau, American U.S. Studies, Russia
Duane Davis, Business Administration, Portugal
Lokenath Debnath, Mathematics, India
Bernard Decker, Language and Literature (non U.S.), Germany
Luis Elias, Physics and Astronomy, Peru
Gina Giovinco, Medical Sciences, Jordan
Avelino Gonzalez, Engineering, Costa Rica
Gregory Hall, Political Science, Russian Federation
Clarence Head, Environmental Sciences, Russian Federation
Larry Holt, Education, Lithuania
Husain Kassim, Philosophy, Salzburg
Sue Mahan, Sociology, Peru
Queise Waltraud Morales, Political Science, Bolivia
Irina Morozova, American Literature, Russian Federation
Sudarsan Nanda, Mathematics, India
Anastasia Novikova, Education, Russian Federation
Marian Price, American Literature, Germany
Stephen Rice, Engineering, Germany
Houman Sadri, Political Science, Kuwait
Serena Volo, Business Administration, Italy
---
Contacts and Resources

Morgan Bauer
Director, Office of Prestigious Awards
opa.honors.ucf.edu/deadlines.aspx 
[email protected]
Karen Biraimah 
Professor and Director
International and Special Programs
College of Community Innovation and Education
[email protected]
Jennifer Parham
Assistant Dean, Funding, Professional Development, and Scholarship
College of Graduate Studies
graduate.ucf.edu/fulbright/
[email protected]
John Weishampel
Senior Associate Dean
College of Graduate Studies
graduate.ucf.edu/fulbright/
[email protected]
Office of Faculty Excellence 
facultyexcellence.ucf.edu/fulbright
Resources
Fulbright Association
members.fulbright.org/page/chapters_choose/Chapter-Selection.htm
Fulbright Student Program Resources and Events
us.fulbrightonline.org/resources
US Scholar Program Application
facultyexcellence.ucf.edu/fulbright