Grad Fair
About UCF's Grad Fair
Choosing to pursue a graduate education is one of the biggest decisions an individual will make for their future. Regardless of the reason you may choose a graduate education, the first step is being informed about your options.
Graduate school is a good choice when the graduate degree will provide you entry into your desired profession or advance your career. According to the U.S. Census Bureau, 7.4 percent of the population ages 18 and older hold a master's degree while 1.5 percent have earned a doctorate. Completing a graduate education is a great way to stand out in the workforce and increase career opportunities for a brighter future.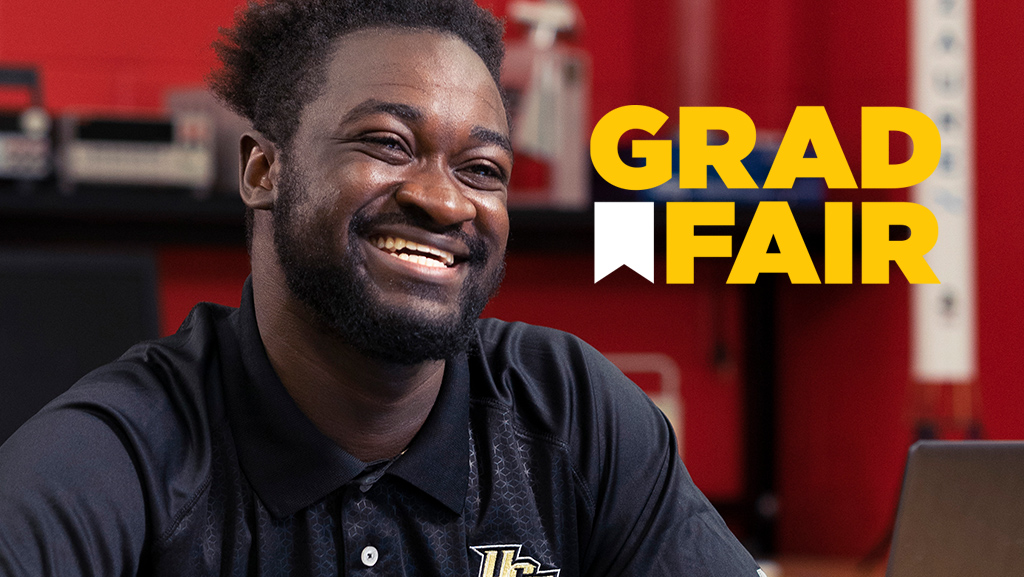 Virtual Grad Fair Series
The 2022 Virtual Grad Fair Series will take place Sept. 26 – Oct 28. This ongoing series of virtual open houses will give you a chance to learn more about specific graduate departments and programs by getting information straight from those who run the programs via a virtual platform. A full list of sessions, all of which are free, can be found at https://applynow.graduate.ucf.edu/portal/cgs_gfvs22
Want to show off your UCF College's Programs at Grad Fair?
Contact Us