UCF Fellows
UCF Fellows
UCF Fellows
Awarded on the Basis of Academic Merit to the Most Highly Qualified Applicants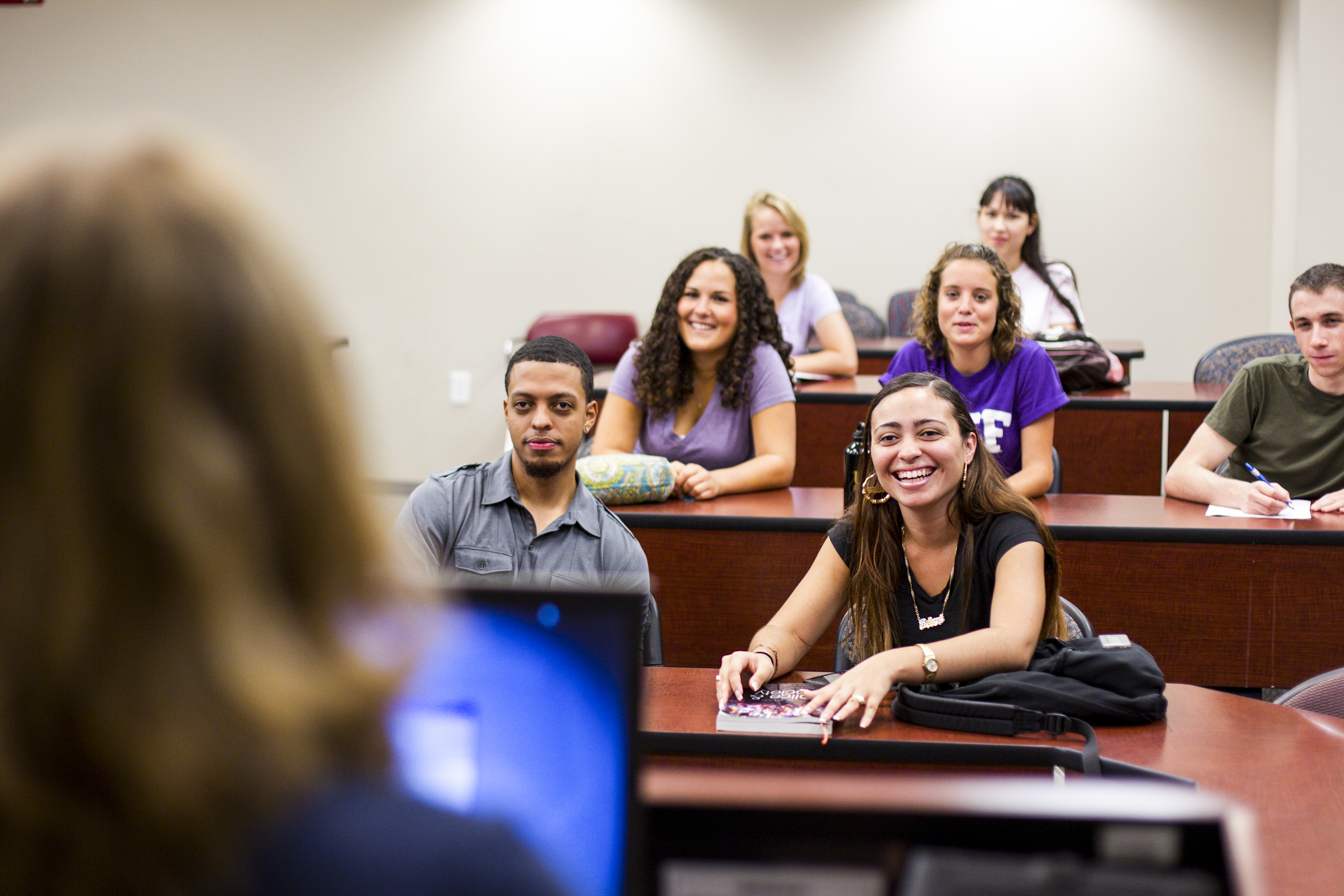 About UCF Fellows
Welcome to UCF! As a university fellowship recipient, you are among an exceptional group of students chosen from over 14,000 graduate applicants to the university.
Fellowship Requirements
Fellowships are awarded on the basis of academic merit to the most highly qualified applicants. As such, there are certain expectations and requirements that fellowship students must meet in order to maintain the funding. Be sure to review your fellowship offer letter for requirements specific to your award. Below are some requirements for all university fellowship students.
Visit "Financial Information" in the Graduate Catalog at www.graduatecatalog.ucf.edu for additional information about maintaining university financial support. 
Fellowship Payments
University fellowships are disbursed through the Office of Student Financial Assistance, based on instructions provided by the UCF College of Graduate Studies. Student Financial Assistance begins disbursing fellowship funds and other aid after the registration and Drop/Add period has ended (usually the second week of the term).
The fastest way to receive your fellowship is through direct deposit. This will eliminate waiting for a check to arrive in the mail. Funds are usually available within 24-48 hours after disbursement and enrolling yourself for direct deposit only takes about two minutes. To enroll, go to myUCF (my.ucf.edu) and sign on to your myUCF account. Click on "Student Self Service." On the left menu, click "Student Accounts" and then "Direct Deposit." Enter your bank information in the form and then click "Save Bank Information." 
Things to Remember
If your fellowship includes tuition remission, the standard tuition charges (currently $288.16 per graduate credit hour) for your enrollment will be covered by a tuition waiver from the College of Graduate Studies. The tuition waiver does not cover the payment of local fees. However, during semesters when you are receiving a fellowship stipend, the award will first be applied to your account balance, paying the remaining charges up to your fellowship amount. For the portion of tuition charges covered by the fellowship, the tuition payment deadline will be deferred until fellowship disbursement.
You must enroll full-time in graduate credit hours by the end of the Drop/Add period to be eligible for your award. Please note that if your estimated financial aid and total tuition remission does not cover the charges on your term bill, you must pay the balance of tuition and fees by the Payment Deadline published in the UCF Academic Calendar (https://calendar.ucf.edu).
Please keep in mind that Gross Need is established by the Free Application for Federal Student Aid (FAFSA) and cannot be exceeded. Therefore, receiving a graduate fellowship and tuition remission could lower the amount of federal financial aid you are eligible to receive. In addition, if you applied for student loans as a Non-Florida resident, but have been awarded a university fellowship and are therefore not being charged out-of-state tuition, your loan package may be reduced since your total cost of attendance is lower than if you were paying out-of-state tuition and fees. If you have questions about applying for federal aid or how your fellowship may affect your eligibility for student loans, visit the Office of Student Financial Assistance website at finaid.ucf.edu or email [email protected].
Most fellowships pay stipends and tuition remission in Fall and Spring semesters but provide only tuition support in the Summer. If you do not have anticipated aid in the Summer semester, be sure to pay your term bill by the fee payment deadline. Failure to pay by the fee payment deadline could result in a $100 late payment fee.
Taxes
UCF staff cannot give tax advice. However, information on the 1098-T (tax form) is available on the UCF Student Accounts website. Additional tax information related to scholarship and fellowship grants is available from the Internal Revenue Service (IRS) at www.irs.gov/taxtopics/tc421.html.
The UCF Financial Aid office provides workshops related to financial literacy. For information, visit https://www.ucf.edu/financial-aid/Financial-Literacy.
You can review your fellowship, health insurance, GTA requirements, and GTA performance assessments in your myUCF (my.ucf.edu) account in the Graduate Students area. Log in to my.ucf.edu and click on Student Self Service. Scroll down the page to the Graduate Students area for your Graduate Funding record and other useful information.
International Fellowship Students
International students receiving fellowships are required to complete certain tax forms and submit copies of immigration documents to the UCF Global in order for fellowships to disburse. You will receive e-mail communications from UCF Global to your Knights email account about this process.
Community Building
UCF provides opportunities for involvement in over 350 campus organizations. Please make the most of your graduate experience and get involved. Visit the Office of Student Involvement (osi.ucf.edu) for a complete list of student organizations.
All currently enrolled graduate students in good standing are members of the Graduate Student Association (GSA). The GSA plans many exciting events and workshops throughout the year. Please visit www.gsa.ucf.edu for more information.
Campus Resources
If you find yourself feeling stressed or struggling during your graduate career, we encourage you to speak with your graduate program director or contact us at [email protected].
UCF also offers a variety of services that help students manage stress and work toward better overall wellness. You can find a list here of a few university offices that provide support and general student services.
The Pathways to Success Program offers free workshops to all graduate students in the areas of academic integrity and the responsible conduct of research, grant writing, thesis/dissertation and other research, graduate teaching, academic and nonacademic job search and application, and more.
The Graduate Student Center, located in Suite 213 Trevor Colbourn Hall, provides a space for graduate students to gather, study, and collaborate. The Center has a multipurpose study area, presentation room, conference room, and study and data analysis rooms equipped with computers installed with special research software. Please note that the Graduate Student Center is temporarily closed to visitors in Fall 2020 due to Covid 19. However, we encourage you to follow the UCF Graduate Student Center on Facebook for updates on virtual events.
Graduate Assistantships
If you will be on a graduate assistantship at UCF, please take a few moments to review training requirements, hiring procedures, and more at graduate.ucf.edu/assistantships.