Thesis and Dissertation
Thesis and Dissertation
Thesis and Dissertation
ETDs (Electronic Theses and Dissertations)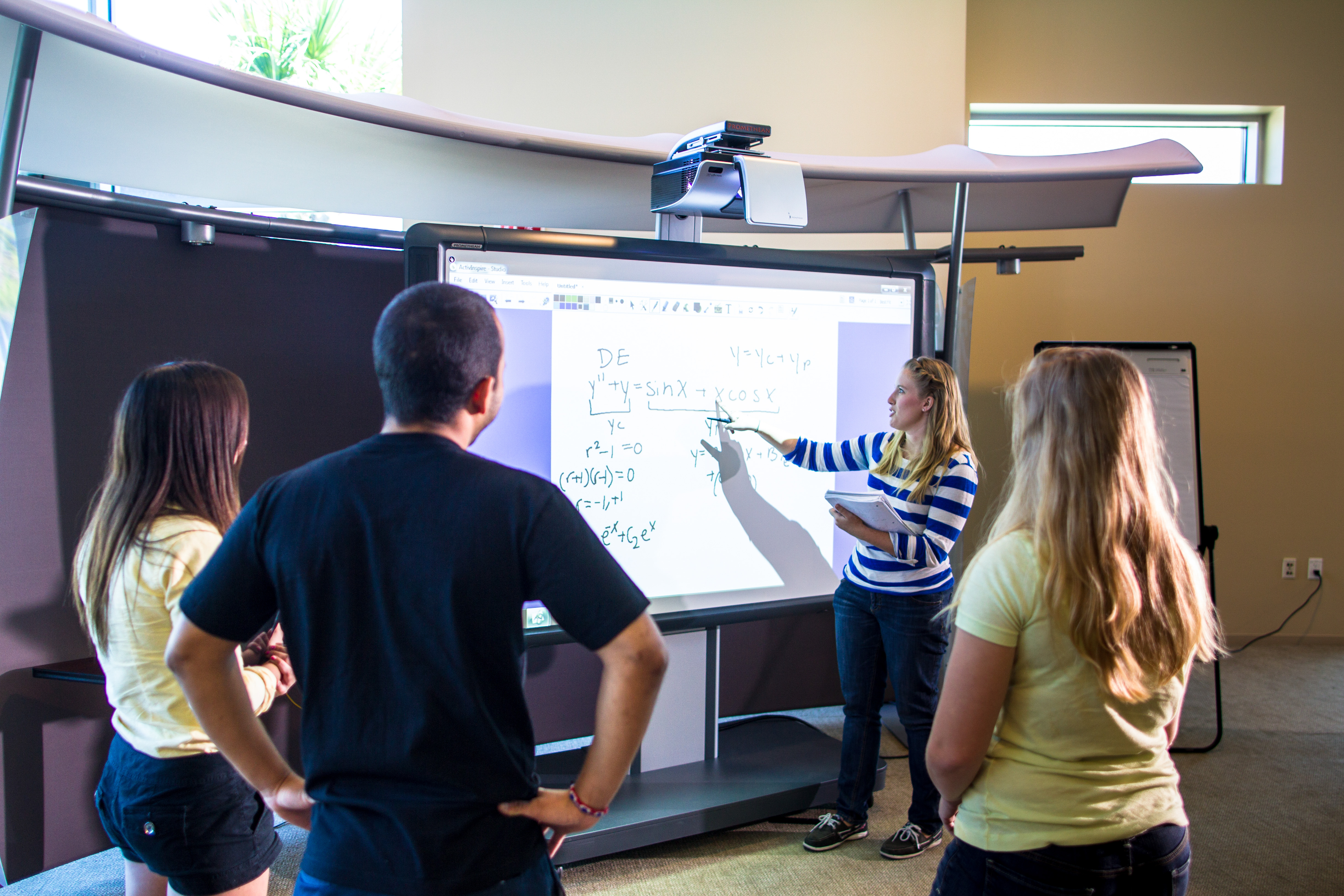 Thesis and Dissertation Requirements
The Office of Graduate Student Life coordinates the format review and final submission process for ETDs (Electronic Theses and Dissertations), establishes the university's thesis and dissertation deadlines, administers thesis and dissertation related policies, and provides support for all students, faculty, and staff.
Thesis and dissertation students planning to graduate within a semester must meet the following deadlines on the UCF Academic Calendar each semester:
Format Review Deadline
Defense Deadline
Final Submission Deadline
Resources
We're here to help you complete your thesis or dissertation! Have a simple question? Email [email protected]. Need document help? See Formatting Help below.
In addition, all thesis and dissertation students planning to complete their thesis or dissertation in the 2023-2024 academic year must access the Graduate Thesis and Dissertation 2023-2024 Webcourse for:
UCF's Microsoft Word Template and other formatting resources
The Format Review Assignment (required to meet format review deadline)
Instructions for defending and the Thesis and Dissertation Approval Form
Information on IRB, copyright, dissemination, and other policies
Review for Original Work (iThenticate) instructions
Instructions for the final submission process to UCF's institutional repository, STARS
Formatting Help
During formatting help hours, students can meet with the ETD Graduate Ambassador in the Graduate Student Center (TCH 213) to receive assistance with the Microsoft Word Template and address any structural or formatting concerns they have with their thesis or dissertation document.
Fall 2023 Help Hours
Walk-ins are accepted during the following help hours or by appointment through Calendly: https://calendly.com/etdhelp/drop_in. Formatting questions can also be sent to [email protected].
Monday:  9:30 – 11:30 a.m. and 2 – 4 p.m.
Tuesday:  4 – 6:30 p.m.
Wednesday: 11:30 a.m. – 1:30 p.m.
Thursday:  2 – 4 p.m.
Thesis and Dissertation Workshops
Thesis and Dissertation 101: Your Final Semester. This workshop is intended for thesis and dissertation students in their final semester. Attendees will learn how to meet all deadline requirements including submitting for format review, holding the defense, and submitting their final thesis/dissertation to STARS. Attendees of the in-person session will also have the opportunity to learn how to use the Microsoft Word template.
Thesis and Dissertation 101: Getting Started. Attendees will learn essential information to help them prepare for beginning their thesis or dissertation. Topics include choosing and managing your advisory committee; how to find articles, databases, and other research resources; citation management; the human subjects research (IRB) process; copyright and publishing matters; and information on UCF Libraries resources.  
| | | | |
| --- | --- | --- | --- |
| Thesis and Dissertation 101: Your Final Semester | September 20, 2023 | 3:00 p.m. | TCH 208 |
| Thesis and Dissertation 101: Your Final Semester | September 21, 2023 | 12:00 p.m. | Register for Zoom |
| Thesis and Dissertation 101: Getting Started | November 7, 2023 | 3:00 p.m. | Register for Zoom |
Other Helpful Workshops
The following workshops are intended to help students completing academic research, especially for a thesis or dissertation:
Optimizing Your Online Presence. This session covers evaluating your publishing impacts and managing your online researcher profile. Learn about methods and tools to obtain citation counts and impact data, metrics to assist in identifying key journals and notable researchers, and why it's important to develop an online profile using sites, such as ORCID, Research Gate, Academia.edu, PIVOT, Plum Analytics, and Google Scholar.
Finding & Using Academic Sources. This session highlights time-saving steps to locate academic sources for upcoming course assignments and literature reviews. Learn how to locate peer-reviewed articles and related sources for topics, identify relevant subject-databases and background information, develop a plan for reviewing sources, and tips to maximize Google Scholar.
Faculty and Staff Resources
Faculty and staff can join the free, self-paced webcourse, How to Help Grad Students: Thesis and Dissertation, to learn more about the thesis/dissertation process in order to better help graduate students. See our Training page for additional information.
Thesis and Dissertations Download Map
All UCF ETDs are displayed in the Showcase of Text, Archives, Research & Scholarship (STARS). See UCF Graduate Theses and Dissertations in STARS for additional information. The following map displays downloads of ETDs from STARS.