Health Insurance
Health Insurance
Health Insurance
Know Your Coverage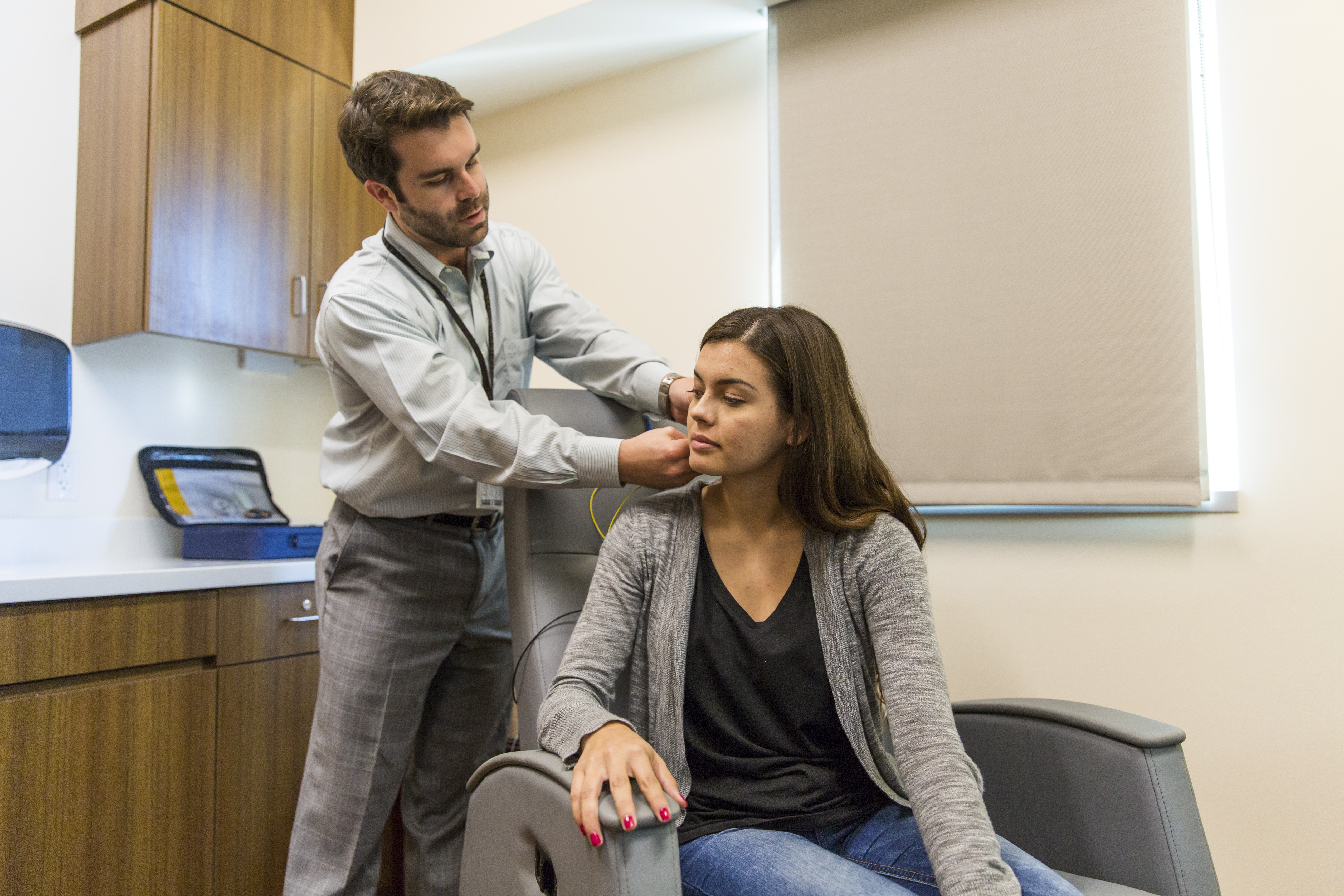 Health Insurance Information
All students should be covered by a health insurance plan that provides a wide range of benefits at a reasonable cost. The state of Florida requires international students to have health insurance coverage that meets the state's specific criteria if the student is enrolled in a plan from their home country or if they prefer to subscribe to a plan available in the United States.
Federal Health Care Reform
For information about the federal government Affordable Care Act and the Health Insurance Marketplace that is now open, go to HealthCare.gov.
Also, please see the Healthcare Exchanges / Marketplaces Frequently Asked Questions.
UCF Health Services
UCF Health Services offers students high-quality, convenient, affordable medical care and education that encourage healthy lifestyles. Health Services includes the Health Center, Wellness Center, Pharmacy, and Dental Center.
Students pay a state-mandated health fee each semester during registration to cover the cost of basic health services. Health insurance is available for an additional cost. Office visits are free and unlimited. X-rays, laboratory, certain procedures, and prescriptions are offered at a reduced cost. Specialty clinics include travel, women's health, allergy injections and immunizations.
Health Insurance for Graduate Assistantship and University Fellowship Students
UCF pays the premiums for health insurance coverage for qualifying university fellows and graduate assistants with appointments totaling 20 hours per week. To qualify for enrollment in the coverage, students must maintain the assistantship or fellowship during the semester associated with the coverage period(s) and be enrolled full-time in a degree-seeking graduate program. The enrollment requirement can be met by a combination of online and on-campus credit hours, not to exceed 50% online. Students enrolled in fully online programs are not eligible for the plan. Health insurance coverage is just one of many ways that UCF is supporting excellence in graduate education and training.
Health Insurance Coverage Periods 
Fall Assistantship or Fellowship – August 15-December 31
Spring Assistantship or Fellowship – January 1-August 14
Summer Assistantship or Fellowship – May 8-August 14
Please note that students wanting to be enrolled in the insurance plan must accept the coverage before the end of the insurance company's open enrollment period for the semester.  Once the open enrollment period closes, we are no longer able to add students to the coverage for that coverage period.
Communications from the College of Graduate Studies and the health insurance company will be sent to the student's Knights Email address and mailing address in the university records. Students who anticipate receiving health insurance coverage due to their assistantship or fellowship are advised to keep their contact information current at myUCF (my.ucf.edu).
For more information about this health insurance coverage, see the following sources:
College of Graduate Studies Graduate Assistant and University Fellow Program Insurance Flyer
UCF Student Health Plan, underwritten by UnitedHealthcare Insurance Company and serviced by Gallagher Student Health & Special Risk site:
Navigate to Coverage Options and select the "Hard Waiver Student Health Plan" for the details related to the plan.
UCF College of Graduate Studies will submit your enrollment to Gallagher Student Health for the Hard Waiver coverage if you have accepted the insurance as part of your qualifying fellowship or graduate assistantship. Please do not enroll yourself in the plan on the Gallagher Student Health website. 
Gallagher Student Health & Special Risk's toll-free phone number:  1-877-535-3127
Gallagher Student Health & Special Risk's e-mail: [email protected]
The Gallagher Student Health & Special Risk website includes helpful resources for students, including counseling and psychological services, student discounts, and more. 
Printing your ID card 
ID cards are usually available 3-7 business days after your enrollment eligibility is confirmed. Please note the card will not be immediately available after you accept the coverage. You will receive an email to your Knights email from Gallagher Student Health when you are fully enrolled in the plan. Be sure to use your Knights email when creating your account. 
Go to www.uhcsr.com/MyAccount
If you have created a UHCSR Account in the past, log in. If you have not created a UHCSR account, click "Create Account". 
Complete the registration form using your name, date of birth, and UCF Student ID number. 
Dependent Coverage
Students enrolled in the UCF student health insurance plan can add dependent coverage for a fee. To do so, follow the steps below.
Log in using the temporary password you received to your Knights email from Gallagher Student Health or with your updated password if you have logged in before. 
Click "Enroll".
Follow the instructions to complete the form to enter your "Dependent Spouse/Partner" and/or "Dependent Children".
Tax Information
It is important that you log into the Gallagher Student Health website at www.gallagherstudent.com/ucf and verify your enrollment in the coverage. Please make sure that your mailing address is up-to-date with the insurance provider.