2020 – 2021 College of Nursing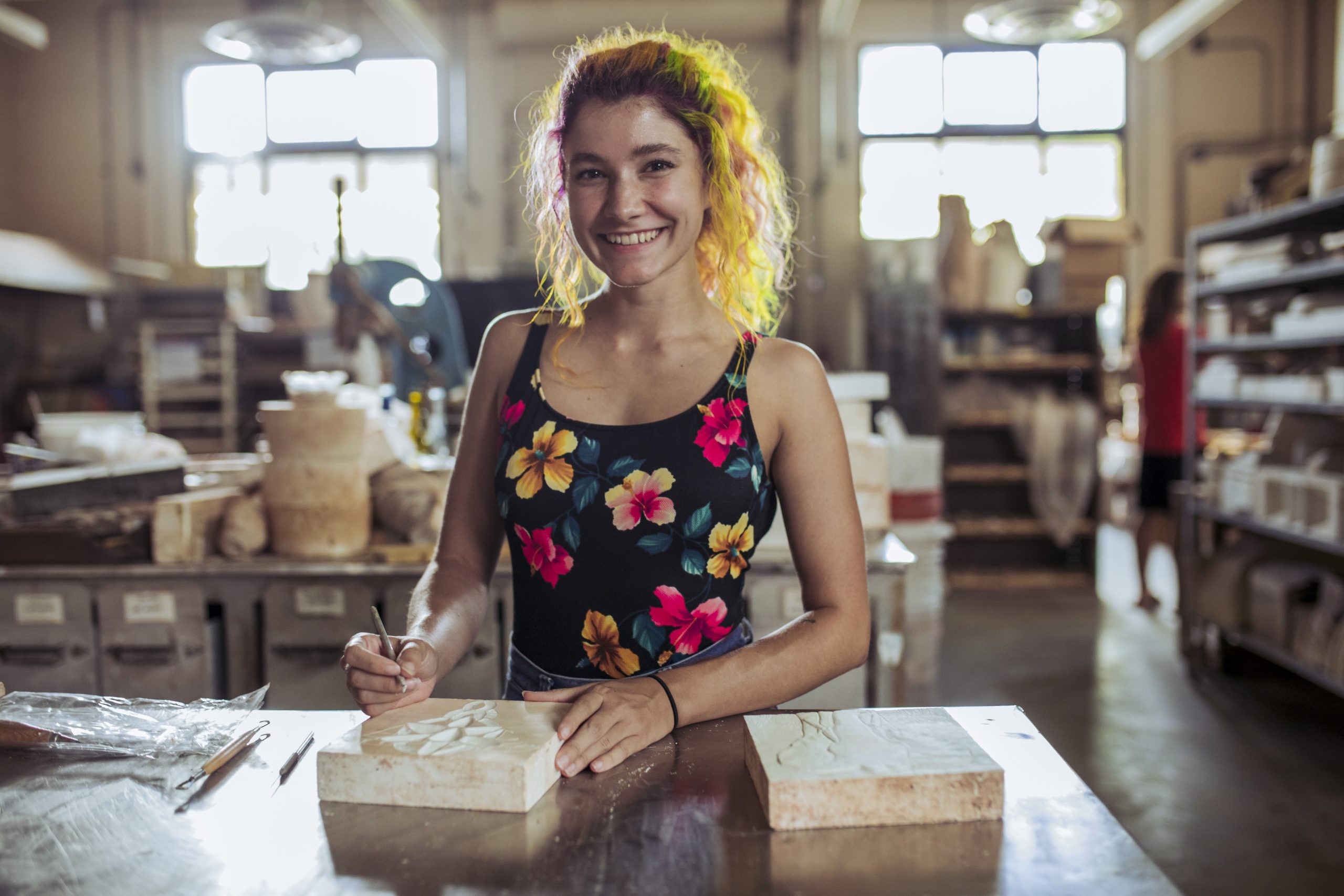 Powering Up Humanities with Digital Research
---
By: Nicole Wills '20
What does an exhibit exploring daily life in Florida's African American communities have in common with the revival of an 18th century dictionary? Both serve as stellar examples of the interweaving of the humanities and the digital realm — and both were made possible through UCF's Center for Humanities and Digital Research (CHDR).
CHDR is a collaborative research hub in the College of Arts and Humanities. Since 2007, CHDR has served as an engine for cross-disciplinary collaboration, multi-institutional partnerships, sponsored research and publication, community engagement, and public humanities programming.
"We have special strength in the digital humanities — that is, the application of digital tools to humanities research," explains Bruce Janz, co-director of the center. "That might mean creating databases of literary works, curating the creative and humanistic products of cultures and communities, designing interfaces for accessing humanities materials, producing games that teach historical events, or producing innovative publications."
We have special strength in the digital humanities — that is, the application of digital tools to humanities research.
Connie Lester, associate professor of history and director of the Regional Initiative for Collecting the History, Experiences and Stories (RICHES) digital archiving project, collaborated with CHDR on Bending Toward Justice, an interdisciplinary, digital project that seeks to understand how African Americans have "bent" the arc toward justice through their everyday lives and under extraordinary conditions.
"Bending Toward Justice is the outgrowth of the RICHES digital archiving project," says Lester. "RICHES has always had a working relationship with CHDR, and this project is no exception."
Bending Toward Justice takes its name from a quote by the 19th century abolitionist minister Theodore Parker: "I do not pretend to understand the moral universe; the arc is a long one, my eye reaches but little ways; I cannot calculate the curve and complete the figure by the experience of sight; I can divine it by conscience. And from what I see I am sure it bends toward justice."
Martin Luther King Jr. would later modify this quote during the Civil Rights Movement when he declared that "the arc of the moral universe is long, but it bends toward justice."
In both forms, the quote refers to the notion that a passive wait for justice will be rewarded. The Bending Toward Justice project, however, interprets this differently: its digital exhibits instead document the efforts of ordinary men and women, whose daily persistence and rebellion against injustice made advancement along this arc possible.
The digital exhibit features artifacts, photos, documents, oral histories, and personal objects. One portion of the exhibit focuses on the Ocoee Massacre that occurred on November 2, 1920. During this event, a white mob lynched and killed 30–35 African Americans in Ocoee to suppress black voting. After the violent massacre, which resulted in almost 400 African American residents fleeing as fires burned down their homes, properties, and churches, Ocoee became an all-white city for over 50 years.
"Part of CHDRs mission includes research, publication, community engagement, and public programming," says Amy Giroux, associate director of CHDR. "Bending Toward Justice is a community remembrance of a difficult time in both local and national history. The first exbibit of the project is intended to be a recounting of events in Ocoee at the time of the 1920 election and its aftermath."
"The study of Ocoee also enables us to see that Black citizens did not simply wait for a day of justice," adds Lester. "Denied a political voice, they organized their community through their churches and fraternal organizations to meet social and economic needs. They used the weapons of the oppressed to fight for their rights as citizens." If the Bending Toward Justice initiative serves as a perfect example of how digital tools can be used to understand the present, the revival of Samuel Johnson's A Dictionary of the English Language demonstrates how researchers of the humanities can look to the digital realm to preserve the past. Associate Professor of English Beth Rapp Young collaborated with CHDR over the course of three years to create the first completely online, and fully searchable version of the dictionary, considered one of the most influential works of English literature. In addition to its comprehensive entries, the 18th century text is noted for its witty, memorable definitions and illustrative quotations. When Young approached her colleagues at CHDR about setting up the project, they embarked on writing an NEH Humanities Collections and Reference Resource (HCRR) grant proposal, resulting in a $350,000 grant from the agency.
"Johnson's dictionary is a prime example of an online archival site for public use, both in the sense of a dictionary, but also in the sense of a site of research," explains Giroux. "It supports long-term sustainability and accessibility of an archival source with the research component built-in."
Young's team received their first working set of scans of the dictionary from the Warren N. and Suzanne B. Cordell Collection of Dictionaries at Indiana State University. When the team realized they would need a new set of scans for technological reasons, the George A. Smathers Libraries at the University of Florida created them. The Lexicons of Early Modern English (LEME) project at the University of Toronto allowed Young's team to use a transcription of the dictionary that they had commissioned. The team proofed this text and added additional coding to enable searching through the work and linking to the Library of Congress records. Through these collaborations, Young's team built a custom database to provide sophisticated search functions for those looking to peruse the digital world of words.
"It's such an important text that I was shocked to discover that it wasn't already available in an accessible online format," explains Young. "Scholars had been relying on slow-loading image scans (difficult to use), or an obsolete CD-ROM edition (not compatible with current equipment), or printed library copies. We are making this text much more accessible for everyone."
The digital version of A Dictionary of the English Language was made public on April 15, the 266th anniversary of the first edition's publication. But the work will not stop there; Young's researchers have plans for regular updates to the website, including user accounts, improved search functions, facsimile images of every entry displayed alongside the transcription, transcriptions of Johnson's dictionary essays, and another complete dictionary edition from 1773.
"This project would not exist without CHDR," says Young. "When I originally started working on this site, it had been a crowd-sourced project with inherent limitations. CHDR helped inspire me to envision a new site, a resource that would have scholarly credibility. Our site will enable new kinds of research — both research about the dictionary itself, and research about the 18th century when the dictionary was produced. And CHDR is providing a lot of the technological know-how to make the vision a reality."
From documenting the ordinary citizens who persevered against injustice to preserving a historic dictionary, CHDR's work is exemplary of how digital tools can bolster humanities research.
"The digital can help us to ask better questions about being human," explains Janz. "It can help to put us in the perspective of another person or group, or in another time or place. And the digital gives us the opportunity to connect with disciplines that tend to not foreground the humanities element to their work. The humanities do not often come to the foreground in, say, engineering or physics or biology, but by working with digital tools, we can often find the space where useful conversations can happen, and shared questions can be asked."
The digital can help us to ask better questions about being human.
More exciting work is on the horizon. Last year, National Endowment for the Humanities (NEH) awarded CHDR a $193,736 Infrastructure and Capacity Building Challenge grant to expand its work.
"The NEH matching grant will triple our research space to nearly 3,000 square feet and allow us to purchase high-end scanning, video, audio, and other equipment and related software," says Mark Kamrath, co-director of CHDR. "This more flexible and functional space will also increase the number of faculty and students who are learning design, programming, and digital archiving skills, and greatly strengthen our ability to create academic and public partnerships, to integrate student research into academic projects, and to disseminate digital humanities work among academics and the general public."
In addition, the grant will allow CHDR to incorporate public education in the form of workshops, invited speakers, and conferences as a great part of the center's mission, especially regarding outreach with underserved communities in the Orlando area.
---
College of Arts and Humanities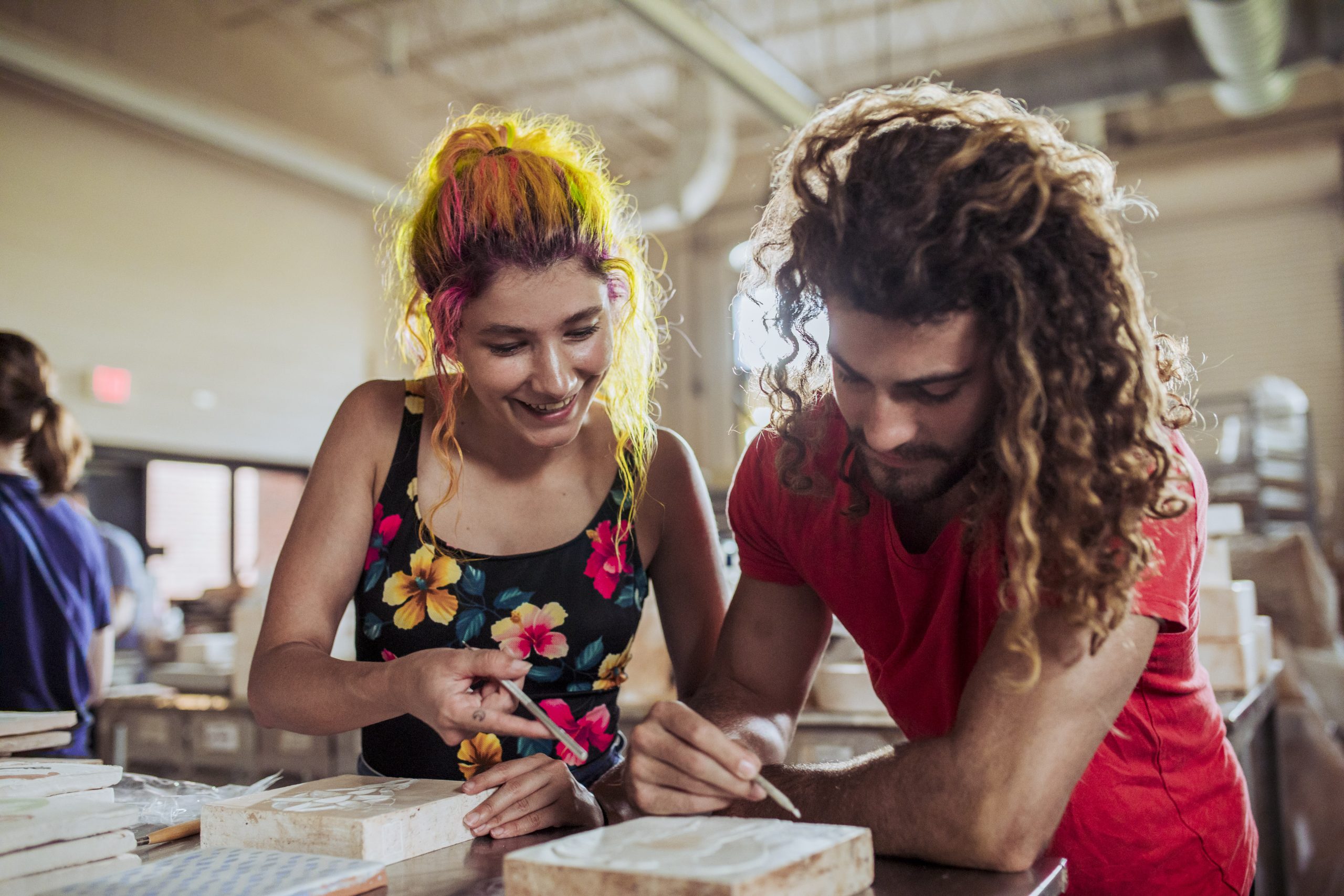 $1.21M
In grant funding awarded to the College of Arts and Humanities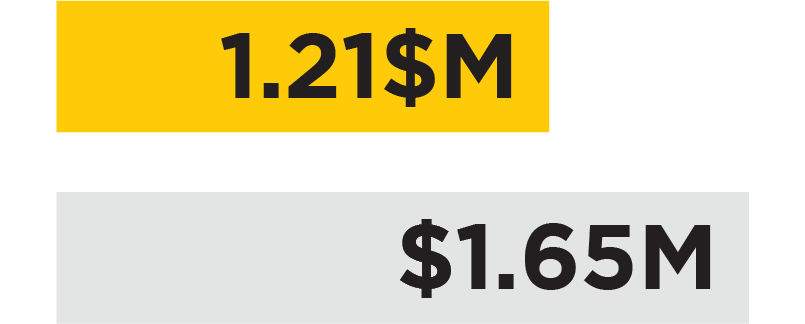 $873,901
Federal
---
$31,498
State and Industry
---
$313,332
Industry and Other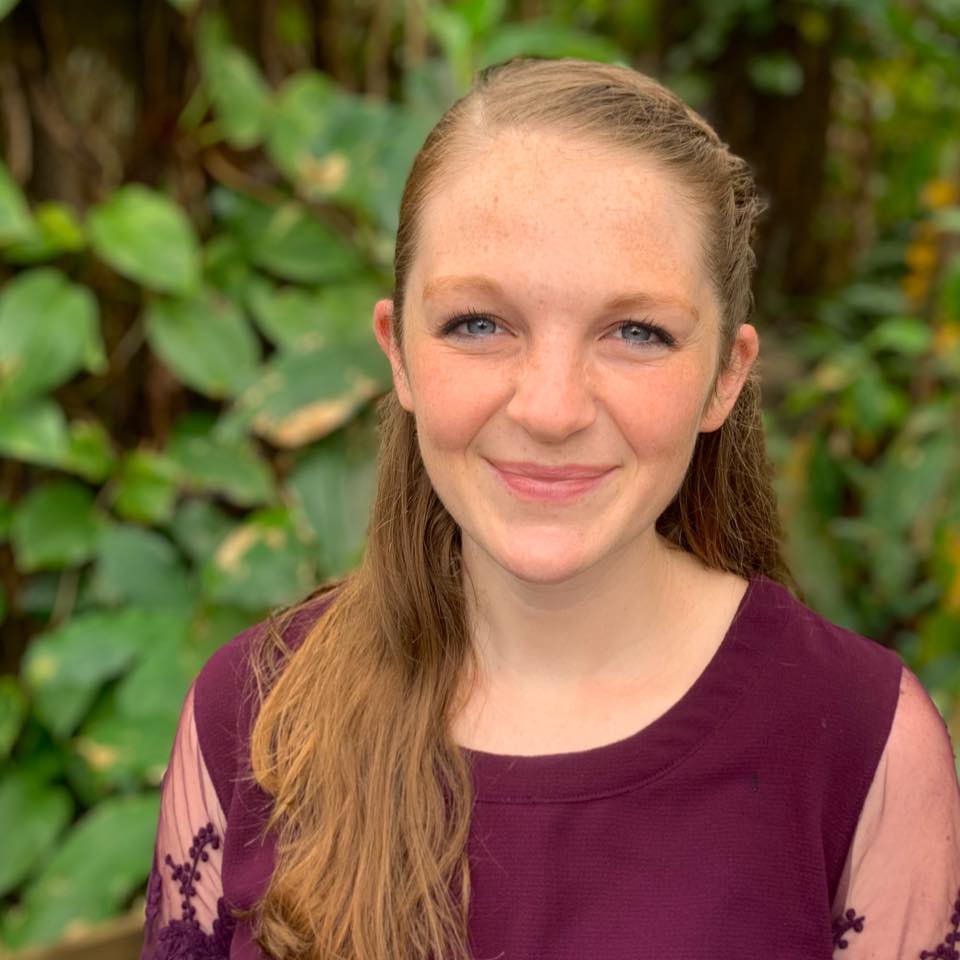 Sage Tokach
---
Theatre MFA, Theatre for Young Audiences Track
Career Aspiration: Run an outdoor theatre education program that provides financially accessible opportunities for young people to spend time outside and share their stories.
Research: Tokach, a native of Kansas, is investigating how the environment affects youth theatre. By utilizing the outdoors as a space for sensory exploration and theatrical storytelling, she examines the ways outdoor experiences can help create a student-led process that disrupts traditional power dynamics and encourages young people to ask questions that guide their own journey. One of Tokach's hobbies is hiking in natural surroundings, which is where she drew her inspiration for her research. She says she feels most centered and engaged when hiking and spending time in nature, and she discovered similarities between outdoor recreation and theatre. Both fields involve community building, teamwork, communication, and storytelling.
The most beautiful hikes often require extensive physical labor, and the most impactful stories often require vulnerability and discomfort.
Though research shows the positive effects of theatre and time outside on children, these experiences are also often inaccessible to young people because of insufficient funding, transportation, or adult support. Tokach wants to provide accessible opportunities for youth to explore outside and share their stories. While at UCF Tokach directed various plays including The Grumpiest Boy in the World for Theatre UCF. The show toured schools and was showcased at UCF Celebrates the Arts 2021.
"The most beautiful hikes often require extensive physical labor, and the most impactful stories often require vulnerability and discomfort. In my research, I have grown the most when things do not go according to plan. I have learned that preparation is essential, but it is also important to let go of control sometimes and allow my students and environment to affect the process. I always end with more questions than when I began."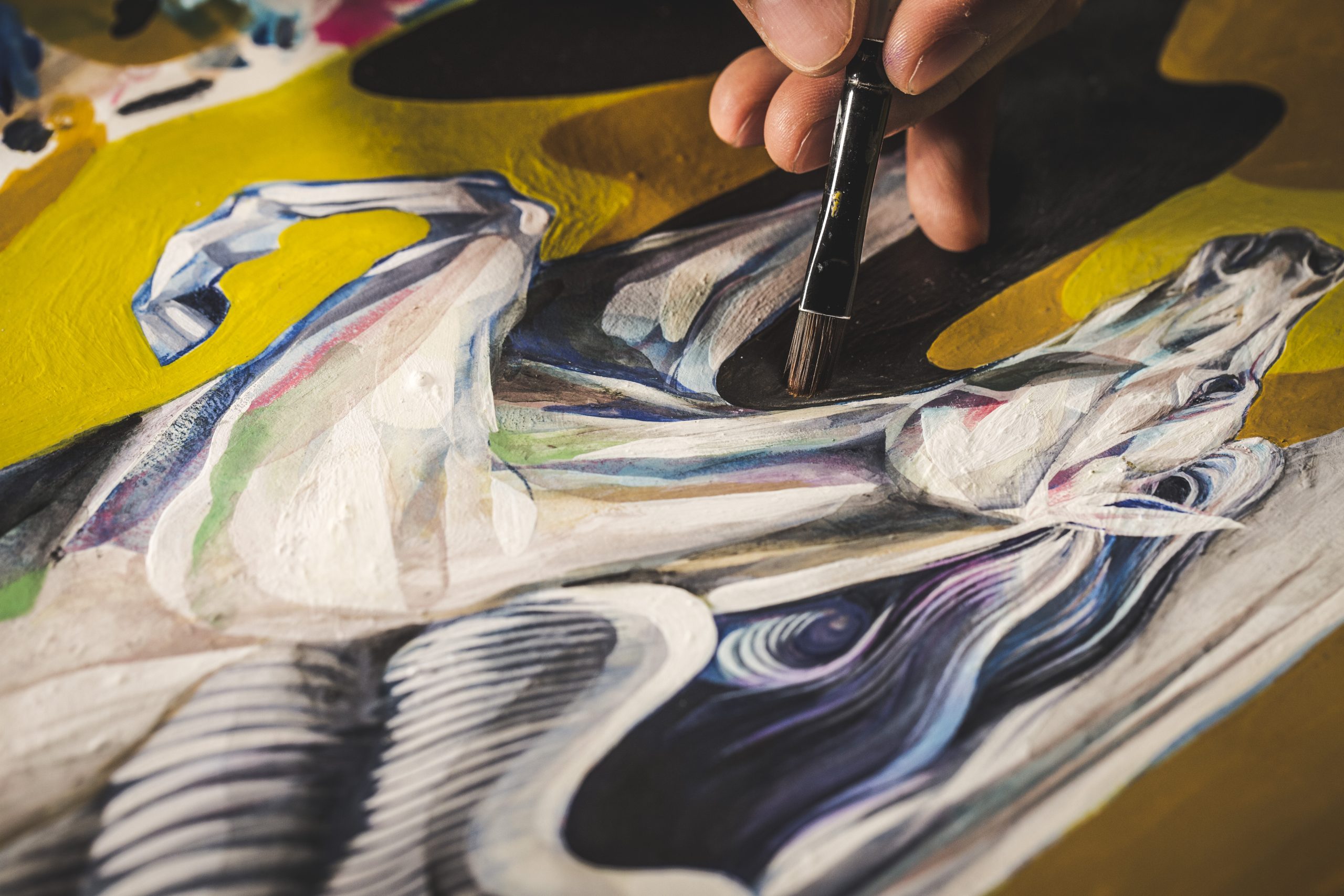 Top Faculty Sponsored Research
Kerry Purmensky
Florin Mihai
Sonia Stephens
Stephen Fiore
Keri Watson
Top Published Faculty
Stephen Fiore
Luis Favela
Sonia Stephens
Elizabeth Horn
Jonathan Beever
* Data provided by Academic Analytics for tenure and tenure-earning faculty.
* Publications include books, articles, and conference proceedings for calendar year 2020.