Graduate Student Profile
Christopher Faulkner, PhD
Christopher Faulkner, PhD
Cape Carteret, NC
College:
College of Sciences
Degree Programs:
Intelligence and National Security Graduate Certificate
Security Studies PhD
Research Focus:
The recruitment of child soldiers by rebel groups and governments.
---
Security Studies doctoral graduate Christopher Faulkner, PhD was driven by his research; the recruitment of child soldiers by rebel groups and governments. Dr. Faulkner shared, "The practice is far too common and working on the topic in an effort to bring exposure to the issue while identifying the causes and finding solutions is a constant source of inspiration and motivation. I think giving a voice to the voiceless is a responsibility for researchers of this topic."
Dr. Faulkner began his academic journey at the University of North Carolina Wilmington, where he earned his bachelor's degree in Political Science in 2008, his MPA with a concentration in Public Management in 2010 and master's in Conflict Management and Resolution with a concentration in National and International Security in 2013. Dr. Faulkner decided to come to UCF for his doctoral studies because he wanted to be part of the growth and development of a new program (Faulkner was a member of the second-ever cohort in the Security Studies Doctoral program), the accessibility of and investment from the faculty, and, simply, because UCF is one of the few universities that offered his program. In addition to the doctoral degree he received August 3, Dr. Faulkner also earned a Graduate Certificate in Intelligence and National Security from UCF in 2018.
To future graduate students, Dr. Faulkner recommends taking advantage of the immense amount of resources that UCF has to offer, saying, "it can seem daunting at first, but doing so will make your time in grad school easier and more fulfilling." He also says, "I would encourage students to seek out external opportunities for research support, take advantage of summer training opportunities/workshops, attend conferences and network while you are there, travel if you can, and above all, remain optimistic." Faulkner stresses that it is important to enjoy your time as a student and take chances to research topics you're interested in, saying do not "limit yourself in developing a research project by looking at all of the limitations in data availability. Instead, think about your research question and be creative in your approach to answering it." He also says that it is important to surround yourself with a strong support system.
While studying at UCF, Faulkner has held executive positions within the UCF Political Science Graduate Student Association, has been a Graduate Student Affiliate with the Kurdish Studies Program, a Resident Graduate Fellow in the Prince Mohammad bin Fahd Program for Strategic Research and Studies, and participated in intramural basketball and flag football. He was also a Graduate Student Member of the International Studies Association – South Executive Council. Additionally, Faulkner has received multiple awards, including the Order of Pegasus, College of Sciences Award for Excellence by a Graduate Student Teacher, and the UCF Graduate Dean's Dissertation Completion Fellowship.
Following graduation, Dr. Faulkner will be a Visiting Assistant Professor in International Studies at Centre College in Danville, Kentucky. He will also be working as a research fellow with One Earth Future's Stable Seas program on a research project focusing on terrorism and maritime security.
Featured Articles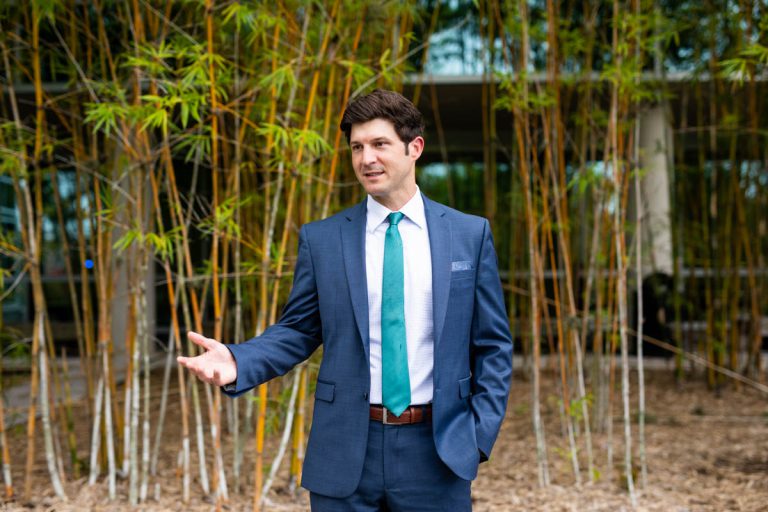 Faulkner Named a Peace Fellow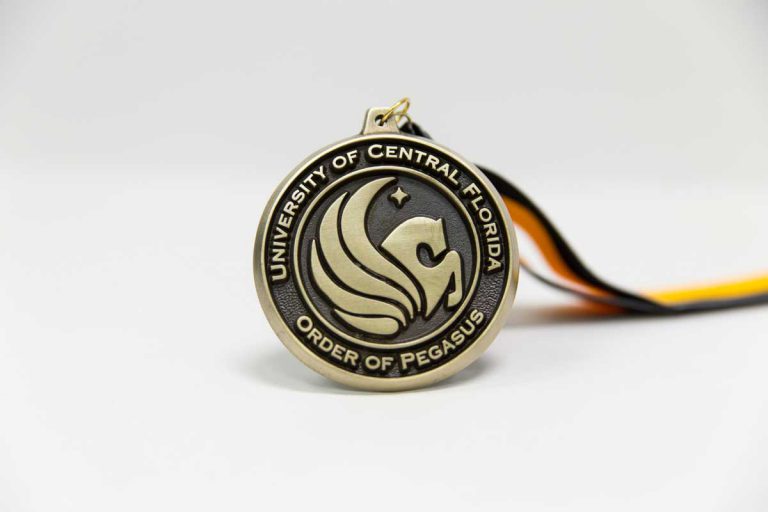 Order of Pegasus Honorees