Graduate Student Profile
Atiyah Appline
Atiyah Appline
Melbourne, FL
College:
College of Community Innovation and Education
Degree Program:
Public Administration MPA
---
Drawn to giving a voice to the voiceless, Atiyah Appline made her way to UCF to earn a bachelor's in Social Work to make a positive change in the community. The diversity of the campus and proximity to her hometown of Melbourne, Florida ultimately sealed the deal for her to continue her studies into her graduate degree. Earning her Master of Public Administration continues to pave the way for her to help those in the community.
"I want to make a positive change in the community. I love getting to know people and learning what inspires them. I am not silent; if I see someone being put down, I will help them. I am always willing to lend a helping hand to those in need," Appline says.
In all areas of her life, Appline can be seen doing just that­—making a positive change. While at UCF, she served as a senator in the Student Government Association where she not only advocated for the students with low GPAs to be eligible for scholarships, but she also created the Black Caucus. This caucus is comprised of leaders who advocate on behalf of the black demographic. "When I was involved in SGA I saw many issues with Black students and Black registered student organizations not having opportunities to get funding or feeling like they weren't welcomed in student government. Now Black students inside student government and outside student government have a safe place to talk about issues Black students face without scrutiny," she says.
When not advocating for her fellow students, Appline can be seen working as a housing stability caseworker for Seminole County government at a shelter for people experiencing homelessness. Rewarded by having the opportunity to know the residents and listen to their stories she says, "All of them had one thing go wrong and they ended up homeless. They all have been through so much, and it is an honor for me to help them get their lives back, and that starts with having somewhere for them to call home."
Appline also serves as the secretary-treasurer of the Central Florida Urban League Young Professionals. This is a network of young professionals across Central Florida who provide leadership development, economic empowerment, and community volunteer opportunities for other young professionals.
To students unsure about their path in their field, Appline offers advice saying, "I urge everyone to get involved. I was able to figure out my dream career just by joining organizations and interning. You get to make friends and network at the same time. It also helps you feel a sense of community and belonging at UCF."
After graduation, Appline hopes to work for the United States Department of Housing and Urban Development and run for public office in the next five years.
Highlights:
Creator of UCF SGA Black Caucus
Secretary-treasurer of the Central Florida Urban League Young Professionals
2023 UCF Alumni 30 under 30 Awardee
Featured Articles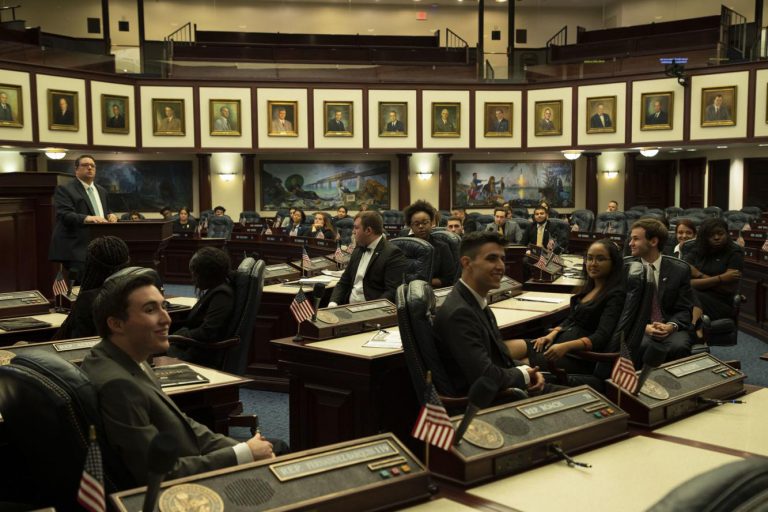 Students advocate for housing, food, scholarships, safety priorities at the Capitol