Graduate Faculty Profile
Jascinth Lindo
Jascinth Lindo
Associate Professor
Jamaica
Research Focus:
Nursing practices and public health
---
Nurses play an important role in public health, which is the basis for UCF Associate Professor Jascinth Lindo's research.
Lindo grew up in Jamaica and says her interest in public health and personal experience growing up on the island fueled her desire to look at what works bests to help build the nursing capacity in the region.
Nurses are key in helping the region best prepare for public health challenges. Epidemics of non-communicable diseases, such as diabetes and hypertension, as well as communicable diseases, such as COVID-19, Chikungunya and Zika, face this region and its healthcare systems need strengthening. Being on the front line, nurses can help inform policy makers, and research provides good data for what works.
"Through research, nurses promote or advance evidence-based practice, build knowledge to enhance quality of care and patient safety, and create mentors for future generations of nurse scientists," she says.
That's one of the lessons she passes on at UCF through the many courses she teaches and with the students she mentors. However, this year she's on loan to the University of Bahamas where she is teaching courses and conducting research as part of her 2021 Fulbright Scholar Award.
"The World Health Organization's 2016–2020 Global Strategic Directions for Strengthening Nursing and Midwifery lists developing nursing and midwifery research as an area of high priority," she says. "We are currently working on research project designed to assess the quality of nursing documentation at a public hospital in the Bahamas as the template on which capacity can be built."
Once her research has concluded, she plans to publish her results with hopes of seeing some of the recommendations adopted by the university and others through the region.
UCF's reputation as a metropolitan research university, especially in nursing, is why she joined the College of Nursing in 2018. Before that she was an associate professor at Barry University in Miami. She also taught and was the program coordinator at the University of the West Indies School of Nursing in Kingston, Jamaica.
She has doctorate in public health and is a registered nurse. Before arriving in the United States, she also served as a research consultant to the Ministry of Health and Early Childhood Commission of Jamaica. She has led or co-authored more than 30 peer-reviewed papers and presented at dozens of international conferences on nursing research, education, and maternal and perinatal mortality and workplace health.
Highlights:
Awarded Fulbright U.S. Scholar Program award to the Bahamas
Featured Articles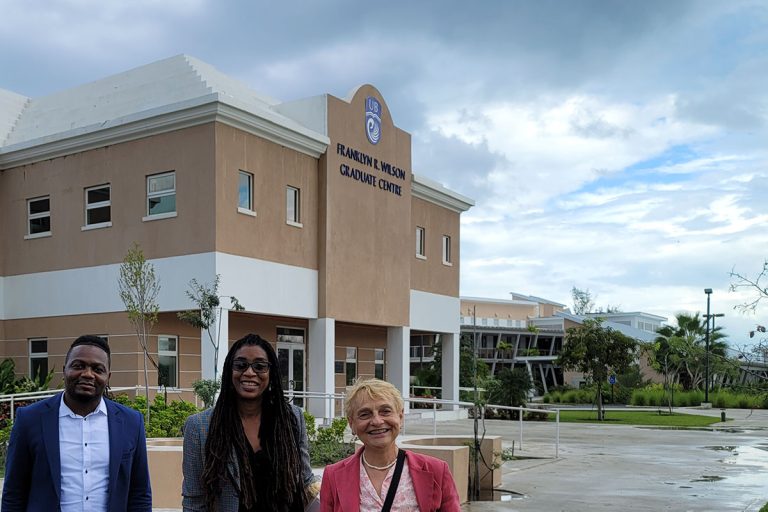 Making a Difference in the Next Generation of Nurses in the Caribbean and Florida