Graduate Student Profile
Juvens Jean-Noel
Juvens Jean-Noel
Queens Village, New York
College:
College of Community Innovation and Education
Degree Program:
Nonprofit Management MNM, Public Administration MPA Dual Degree Track
---
After obtaining a bachelor's degree in Public Administration at UCF in 2019, Juvens Jean-Noel felt like UCF was the only choice for his graduate education. "I made so many valuable connections with the faculty, staff, and students at UCF that I could not conceive attending another institution," he says. In 2023, Noel graduated from UCF for the second time with dual Master's degrees in Public Administration and Nonprofit Management. Now that he has concluded his studies, he hopes to serve his community and continue making an impact on those around him.
As a first-generation student, helping other students navigate the challenges of college is very important, especially to Jean-Noel, who served as the inaugural Inspire Scholars Program Coordinator to help first-generation students get access to and succeed in the Burnett Honors College. He describes how his older brother has a master's degree and was very influential in helping him navigate college and young adulthood in general, and he wishes to do the same for other students as well.
Jean-Noel's involvement and dedication to the success of UCF and its students was shown through his involvement in various groups. Through his participation in the President's Leadership Council, he helped the Office of the President by serving as a student advisor to President Cartwright and as a representative at external events. He was also a member of the Graduate Student Advisory Council. He dedicated his time ensuring that there were opportunities for graduate students to be engaged in the university community. As a member of the Nonprofit Advisory Board, he also worked to help ensure that the School of Public Administration is best gearing students for success. "I am not involved in one sphere of influence at UCF, but rather I try to use my skills and talents to be of maximum benefit on a variety of fronts," he says. His devotion and service to the university resulted in his induction to the 2022 Order of Pegasus, one of the most prestigious awards students can attain at UCF.
Jean-Noel attributes his success at the university and beyond to the professors and advisors who helped guide him along the way. He describes how Burnett Honors College Dean Sheila Gutiérrez de Piñeres was always willing to lend a helping hand and go the extra mile to help employees and students under her charge. He also describes how Ms. Mirtha Bailey took him under her wing when he first arrived at UCF. "If everyone had a mentor like her, failure would be extinct," he says. Dr. Gregg Buckingham was another significant influence throughout his studies and was the first and last hand he shook over the course of his undergraduate journey. "I had many mentors that helped guide me through the terrifying experience of college and I wish to be a mentor for others," he says.
As for the future, Jean-Noel credits UCF with opening his eyes to the prospect of working in higher education. His positive experiences at the university have helped him realize that he may want to pursue a career in academia. Thanks to the opportunities he had during his studies, he knows a lot about how a university works and aims to use his knowledge to help others.
Highlights:
2022 Order of Pegasus inductee
Inaugural Inspire Scholars Program Coordinator
Graduate Student Advisory Council member
President's Leadership Council
Nonprofit Advisory Board member
Featured Articles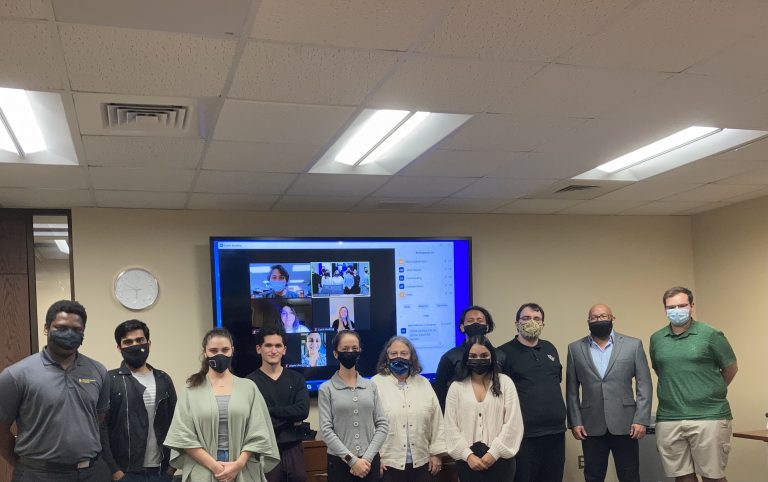 Students Selected for UCF's First Graduate Student Advisory Council