UCF Joins Ford, Uber as Semifinalists in National Competition to Make Driving Safer
---
University of Central Florida researchers have beat nearly50 other teams in a national traffic-safety-improvement competition and now find themselves the only university team competing among industry giants such as Ford and Uber.
Their entry, Real-Time Crash Visualization Tools for TrafficSafety Management, is a computer program that uses big data to predict, and hopefully prevent, traffic accidents before they happen.
Mohamed Abdel-Aty, a Pegasus Professor and chair of UCF's Department of Civil, Environmental and Construction Engineering, leads the research.
Using information including real-time traffic data, weather, history of past accidents and violations, and other data, the program predicts if the risk of an accident is increasing or decreasing and presents the probability in an easy-to-understand visual readout alongside a map over laid with current traffic-flow conditions.
The idea is that if the risk of an accident rises, then transportation officials could implement measures on the spot to reduce the risk, such as reduced speeds, metered ramps and messages warning drivers of perilous conditions ahead.
"If you reduce the risk, then you reduce the possibility of an accident or at least you reduce the severity of the accident," Abdel-Aty says.
The national competition, known as the Solving for SafetyVisualization Challenge, is sponsored by the U.S. Department of Transportation. Abdel-Aty's team has progressed to stage II of the competition. They will find out in January if they become one of the two finalists to progress to stageIII. The winning team will receive $250,000.
Abdel-Aty said his team's tool represents a proactive approach to helping vehicular travel become less dangerous by recognizing dangerous roadways, intersections and conditions before the statistics about their hazards pile up.
"We have about 30,000 traffic fatalities per year in this country, and millions of injuries," Abdel-Aty says. "It's too much. We have to change our thinking. So, for the first time, our system could make real-time improvements based on very rich data and very sophisticated algorithms and allow operators to see on the screen visually the different trends and different dynamics of what's happening so they can make better decisions."
Abdel-Aty said he's proud to have been selected as semifinalist in the competition and have the chance to have his research implemented into practice.
"We are the only university selected for stage II and to bein the company of Uber and Ford and these big companies with unlimited resources and we are working with students shows that we are doing very well," he said. "And also, to finally reach a stage where all of the ideas that have been developed over the years, published, cited and well-appreciated could be applied. This might be our opportunity to make a difference. So definitely it's very exciting."
Abdel-Aty received his doctorate in civil engineering from the University of California, Davis, and his master's and bachelor's of science degrees in civil engineering from Alexandria University. He joined UCF in 1995. The research   team was comprised of students and researchers from the College of Engineering and Computer Sciences, including students: Yina Wu, Jinghui Yuan,Morgan Morris,Qing Cai, Yaogang Gong, Ou Zheng, Jacob Lites, Jiajia Dong,Whoibin Chung, Moatz Saad, Lishengsa, Jorge Ugan Yue, Shile Zhang, ZubayerIslam, Md Sharikur Rahman, Md Hasibur Rahman and professors Samiul Hasan and Jaeyong Lee.
Share This Article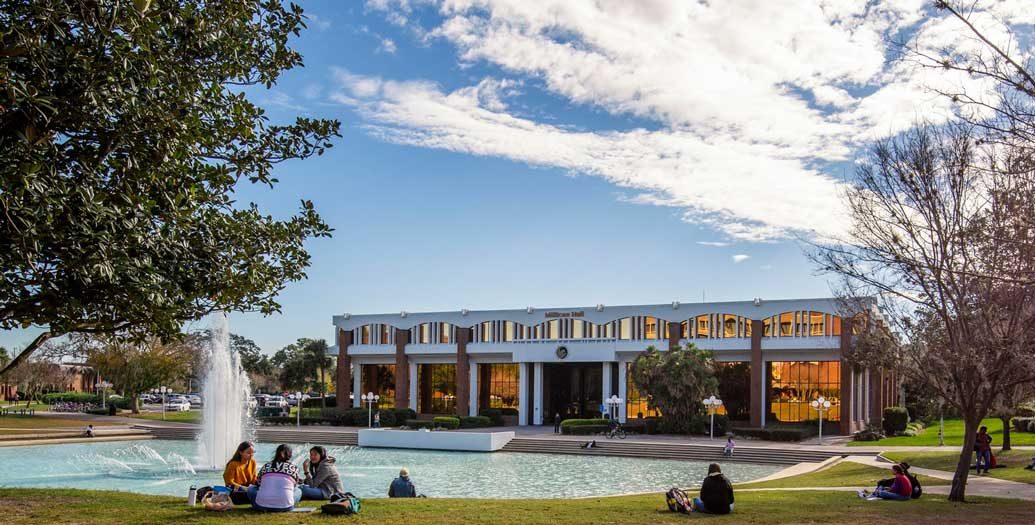 Graduate Student Association Election Results
The Graduate Student Association (GSA) has announced the results of its 2023-2024 officer election. The newly elected officers will take on leadership roles and work to enhance the academic, social,...