Graduate Student Profile
Ana Beltran
Ana Beltran
Celebration, FL
College:
College of Arts and Humanities
Degree Program:
Emerging Media MFA, Animation and Visual Effects Track
---
Ana Beltran earned her BFA in experimental animation and BA in game design from UCF in May 2019. As she was finishing up her undergraduate studies, UCF began the new program MFA in Animation and Visual Effects. Beltran already knew many of the professors and loved the atmosphere at UCF, so she enrolled and was accepted. According to Beltran, "It was a no-brainer to continue my education at a university that had already given me so much opportunity and love."
As a graduate student who works full-time, Beltran's favorite part of her program is its flexibility in allowing her to work during the day while going to class at night. She also enjoys the ability to try new things and work within her realm of experience. During her time at UCF, Beltran has felt the most impact from three of her professors – Matt Dombrowski and Michael Cabrera from animation, and Gideon Shbeeb from game design classes. Beltran says all three taught her the fundamentals of design, prototyping, testing and iterating through different media and software, as well as creative ideation and implementation.
Beltran has been very involved while at UCF; in LEAD scholars, SVAD Leadership Council, GameDev Knights, and the President's Leadership Council. She also received the Order of Pegasus in 2018.
Beltran credits her parents for much of her inspiration. Her parents moved to the United States from Venezuela when Beltran was four, and she admires their drive and perseverance to succeed in a competitive field in a new country. Beltran's father is a designer, and so she grew up around the theme parks, where she saw things her father worked on. Beltran currently works for Disney Broadcast as a graphics animator, and says, "It has truly been a full circle experience to be able to say I now work at Disney and my parents get to see some of my own content on Cinderella Castle."
Beltran's advice to her fellow students is to use the resources around them. "Your professors, the College of Graduate Studies, and UCF are filled to the brim with opportunities and chances to try something new and see where it goes." Beltran says that she can use both of her undergraduate degrees and continue to try new things in her work because "the MFA program only excites your imagination to try new things and overcome."
Highlights:
BA in Experimental Animation and BA in Game Design from UCF
2018 Order of Pegasus Inductee
President's Leadership Council
Graphics Animator at Disney Broadcast
Featured Articles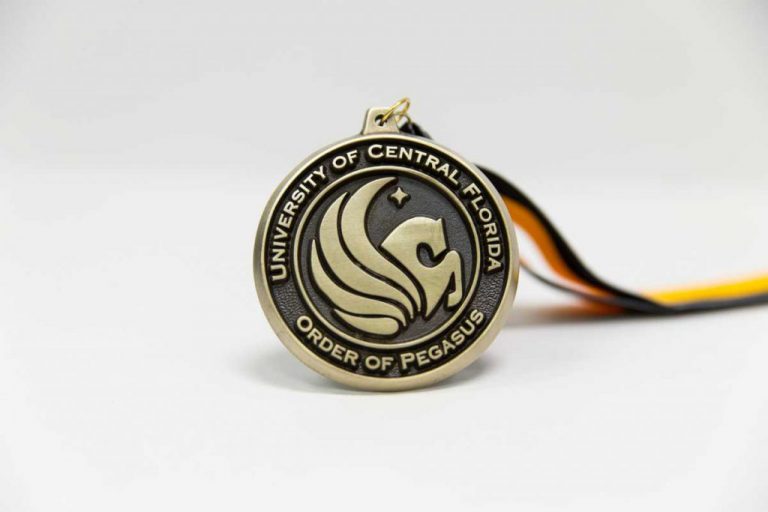 Class of 2018 Order of Pegasus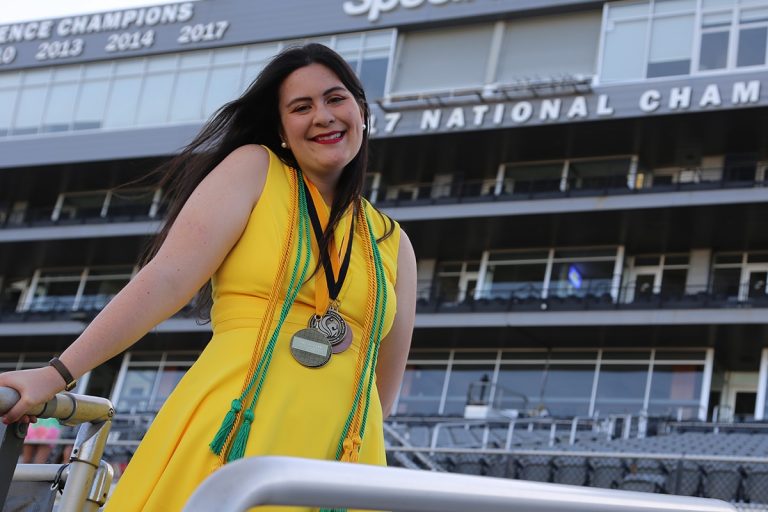 UCF Student Adds Magical Touch to Disney's 50th Anniversary