Graduate Student Profile
Behrad Toghi
Behrad Toghi
Iran
College:
College of Engineering and Computer Science
Degree Program:
Electrical Engineering PhD
Research Focus:
Autonomous Vehicles, Cooperative Artificial Intelligence
---
When Behrad Toghi was just 19, he founded the Iran4WD Co. Ltd., manufacturing customized and special-purpose all-terrain vehicles and parts. His passion for vehicles has continued throughout his career beginning with being a pro racecar driver to graduating with his PhD in Electrical Engineering, with his research focusing on autonomous vehicles and cooperative artificial intelligence. Toghi is also generally interested in vehicular technologies, electric vehicles, and cyber-physical systems. Toghi joined the Networked Systems Lab (NSL) as a PhD Fellow in the summer of 2017, prior to starting a position at the Ford Motor Company Research and Innovation Center (RIC).
Toghi, an alumnus of Sharif University of Technology, cites his main motivation to study at UCF as his desire to join Dr. Yaser Fallah's research group and work under Dr. Fallah's supervision. Toghi has praise for his program as a whole as well, citing a US News ranking that places the department is among the top 50 in the United States, an honor that Toghi attributes to the "extremely bright, motivated, and talented faculty members" who make up the department. Toghi also has praise for UCF as a whole, stating, "UCF provides its researchers not only with academic and research facilities but also with entrepreneurial support, which enables them to commercialize their state-of-the-art ideas."
Highlights:
Former Pro Race Car Driver
ORC Doctoral Fellowship Recipient
Featured Articles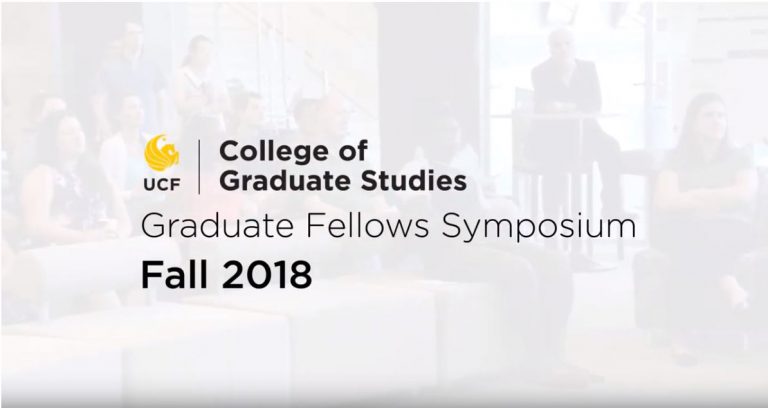 Graduate Fellows Symposium Talk