Graduate Faculty Profile
Helen Huang
Helen Huang
Assistant Professor
College of Engineering and Computer Science

Research Focus:
Neuromechanics of human locomotion
---
Helen Huang, PhD made her way to UCF after going against where she thought her life path would lead her. "Funny story, before applying to UCF, I said I never wanted to work at a large university or be in Florida. But I came to UCF because I wanted to be part of building the biomedical engineering program and to help increase UCF's research profile," she says. Drawn to the encouragement faculty are given to pursue innovative teaching methodologies, teaching has been made more enjoyable for Huang at the university.
Now, Huang is torn between what she likes best about her work saying, "It's a tie between proposing new lines of research and being able to conduct research I'm interested in doing and mentoring students." Her research is focused on how the brain and body adapt its movement patterns and strategies in hopes of designing devices and rehabilitation approaches to produce desired movements and augment human performance. This is done by perturbing walking and stepping patterns and then observing how the walking and stepping patterns change.
"Understanding how we walk and maintain balance is important for mobility, which is crucial for maintaining independence and having a better quality of life," Huang says. She also studies brain dynamics during human locomotion using electroencephalography (EEG), which is the recording and analysis of the electrical potentials on the scalp.
As lead and mentor to a team of graduate and undergraduate students in engineering and biomedical sciences, Huang believes that being able to connect with students and to watch them figure out who they are and what they want to do is the most rewarding part of her job. To students, she advises them that it's normal to not know what you want to do yet saying, "College is the prime time to explore and learn about new topics and expand your network."
During her career, Huang has received many awards and recognitions including being an NSF CAREER awardee and a US National Academy of Engineering Frontiers of Engineering alumni. She has an NIH R01—research grant­— from the National Institute on Aging. She and her student also won the American Society of Biomechanics President's Award for the best poster at the ASB 2020 Virtual Meeting. She is a member of the inaugural UCF CECS Equity, Inclusion, and Diversity Task Force, a 2020 UCF Luminary award recipient and a 2021 Reach for the Stars honoree.
Highlights:
2021 Reach for the Stars honoree
2019 NSF CAREER awardee
US National Academy of Engineering Frontiers of Engineering
NIH R01 from the National Institute on Aging
American Society of Biomechanics President's award
Member of the UCF CECS Equity, Inclusion, and Diversity Task Force
Featured Articles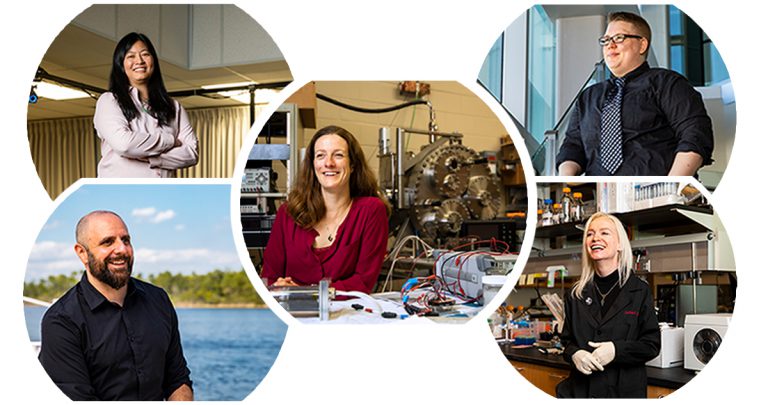 2021 Reach for the Stars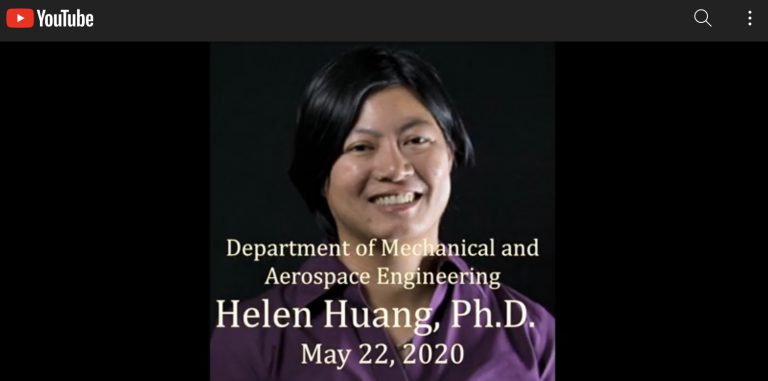 Virtual Faculty Research Talks-Helen Huang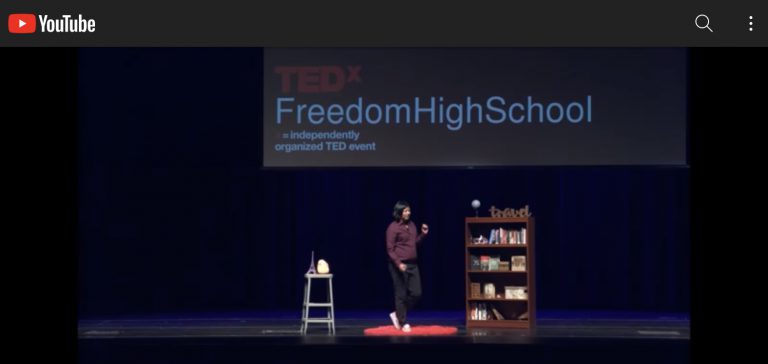 Helen Huang TEDx Talks