Graduate Student Profile
Jasara Hines
Jasara Hines
San Fernando, Trinidad and Tobago
College:
College of Arts and Humanities
Degree Program:
Texts and Technology PhD
Research Focus:
Culturally relevant teaching and education technology
---
Doctoral graduate, Jasara Hines, PhD, was drawn to the Texts and Technology program at UCF, because of the variance and innovation that the degree offered. "I saw things like coding, database, creating hypertexts, and looking ahead into the future, we knew that computing technology was going to impact every person in their daily lives," she says. Hines began her journey at UCF when she received her master's in English Literature. As a high school teacher, she chose to continue her education and made strives through her research to benefit learning environments in schools and classrooms.  
Dr. Hines' research dealt with choosing an educational tool to help build a foundation in which teachers can produce a more collaborative environment inside of the classroom and move toward a new culture of teaching where students are at the center of learning from each other. "Because of technology, media have been improved in the amount of collaboration. Through the collaboration, the collective memories can be perpetuated by taking these ideas that impact everyone and bring them into the classroom."
This research led Dr. Hines to receive the Outstanding Dissertation Award as a 2021 Founder's Day Award honoree where UCF celebrates the outstanding academic achievements of the faculty members and students. Completing her dissertation and getting through her doctoral program was not always a walk in the park, though. On receiving this award, she says, "There were times when I felt like my research and my writing were insignificant. I struggled with finishing it, and oftentimes, I felt like not finishing it. To go from that to winning an award for the contribution to the field is validating, but also a great honor."
To students who are struggling with hitting a wall during their education or research process, Dr. Hines encourages them to take advantage of those around who are willing and able to help. For her, that was her research committee. "They are there to be your cheerleader and to give you that support that you need." She is also encouraged daily by her students, husband, and fellow teachers who she believes to be true innovators who she continues to learn from.
Highlights:
2021 Outstanding Dissertation Award
Featured Articles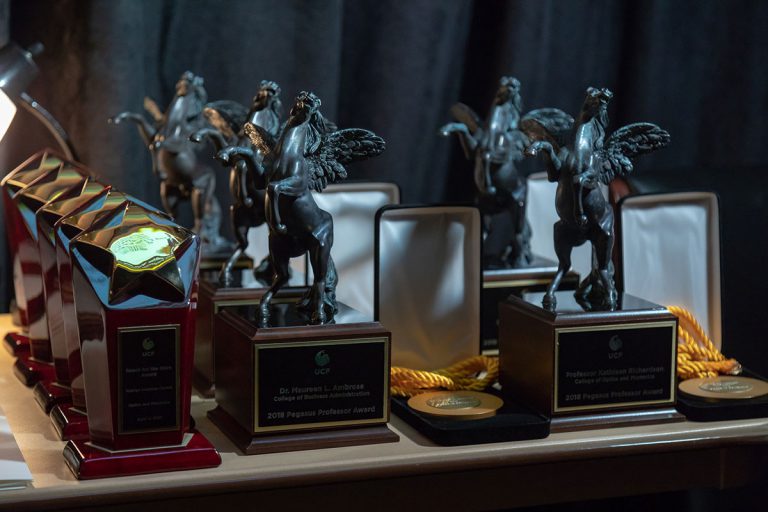 2021 Founders' Day Honorees