Graduate Student Profile
Jeremy Fairley
Jeremy Fairley
Hattiesburg, MS
College:
Rosen College of Hospitality
Degree Program:
Hospitality Management PhD
Research Focus:
Destination marketing and management organizations.
---
When deciding where to pursue his doctoral degree in Hospitality Management after receiving his master's degree in Hospitality and Tourism Management from Florida International University, Jeremy Fairley found UCF to be the right fit because of the high-ranking faculty and programs at the Rosen College of Hospitality Management. "The Rosen College was one of the few institutions that would allow me to continue my work in destination marketing and management in that there were faculty who regularly published in those areas," Fairley says.
Prior to his time at UCF, Fairley spent over 10 years working in destination marketing at various levels which gave him a practical lens to his research focus. His research deals with destination marketing and management organizations – specifically, the impact of social capital on organizational performance of destination market organizations.
Fairley offers his fellow graduate students research advice saying, "Find something you are passionate about and start your research focus there. It makes your time in any program easier working on something that is not only important to you but has an impact in the real world."
With the COVID-19 pandemic currently at the forefront of many businesses, Fairley believes that the hospitality and tourism industry has taken one of the biggest hits. "I do believe, however, that crisis fosters innovation and a sense of togetherness, so we will not only rebound from this crisis but will rebound with a greater appreciation for our previous everyday circumstances," he says.
After graduation, Fairley plans on pursuing academia, as he has been an instructor for various undergraduate courses during his time at UCF. "I had never considered academia before my interest in Rosen began, but I have enjoyed teaching and my research activities, so it is now an avenue available to me," Fairley says. He is also involved in the development of the Rosen Graduate Student Association in hopes of being an advocate for the Rosen College students. Along with this, Fairley serves on the Graduate Appeals Committee.
Highlights:
Employed over ten years in Hospitality
Rosen Graduate Student Association
Serves on Graduate Appeals Committee
Featured Articles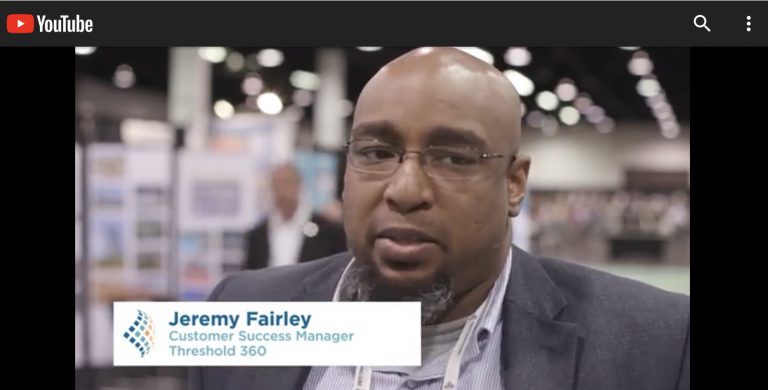 Jeremy Fairley Threshold 360