Graduate Faculty Profile
Linda Walters
Linda Walters
Professor
Easton, PA
College of Sciences
Integrative and Conservation Biology PhD
Research Focus:
Marine Ecology, Marine Conservation, and Coastal Restoration
---
For Linda Walters PhD, becoming a professor was a natural career path. Her father was a professor of chemistry at Lafayette College, leading her to form a lasting appreciation for the evolving lifestyle of academia and the discipline of science. After moving to Florida from Quebec, she became heavily involved in marine research and conservation efforts on the east coast, developing a passion for marine biology. "With such amazing beauty and diversity, how could you not?" she says.
Walters completed her bachelor's degree in biology at Bates College. She then attended the University of South Carolina for her master's and PhD in Biology. For her postdoctoral studies, she studied at the University of Hawaii, Manoa, the Université Laval in Canada, and took part in the Indo-American Fulbright Fellowship in Cochin, India.
Walters came to UCF, upon completing her postdoctoral studies, with her husband and 3-month-old son and began researching coral reef ecology. Even though the work was highly-rewarding, she describes how difficult it was to leave them behind when embarking on long research trips to the Florida Keys and the Caribbean. She now conducts most of her research at the local Indian River lagoon, working to preserve and protect marine life.
Walters has been a Pegasus Professor since 2012 and runs the CEELAB (Coastal and Estuarine Ecology Lab) at UCF, which has produced nine books on marine conservation and distributed over 87,000 of them to educators and families at no cost. Her work primarily focuses on a wide variety of problems impacting the waters on the east coast of Central Florida. She stresses the importance of her field and how significant marine ecosystems are to all facets of our environment. "Understanding, conserving, and restoration coastal areas are hugely important to our survival," she explains. "Oysters filter and clean the water; mangroves protect coastal areas from storms. Other species are important for eco-tourism, and others are important for the commercial economy." The essentiality of these ecosystems drives Walters to continue her efforts.
She is most inspired, by the progress she sees after a long day of work saying, that a productive and successful community restoration day inspires her to do more and be better. She enjoys seeing everyone come together to help the environment and when her favorite long-term volunteer shows up with cream cheese brownies. However, the most rewarding part of her job is seeing her students succeed. Walters expresses how, "When a student wins an Outstanding Presentation Award or lands their dream job, I think that is when I am most fulfilled; that I played a role in their success."
The desire to see her students succeed won her several Outstanding Educator Awards; she was even named Undergraduate Research Mentor of the Year by her students a few years ago. This year, Walters was named the 2021 Medalist by the Florida Academy of Sciences. She describes receiving this award as an honor and surprise. "I like the idea of being honored for my entire body of work that includes marine research, research on improving teaching and helping women faculty, and all the outreach that my lab has completed over the years," she says.
Walters praises UCF for all of the opportunities that working here has given her. "I like being able to develop new courses (on topics that did not exist 20 years ago). I like that UCF encourages us to pursue new areas of research with new collaborators, and I like that there are different ways faculty can help to improve UCF for our students, our colleagues, and our community," she says. At the university, Walters directed the Center of Success of Women Faculty for seven years and currently serves as Chair of the Research Council for Faculty Senate. She also co-founded a grassroots project called the HIP Peer Coach Program with a small group of faculty, which earned herself and her colleagues the UCF Marcheolli Award.
As for her advice, Walters advises students to make connections in their field. "I didn't believe this as an undergraduate, but now I know that success in graduate school and the job market is all about connections," she says. She suggests that students prioritize making personal connections and establish a relationship with an advisor to help them along their journey.
Highlights:
Pegasus Professor since 2012
2021 Medalist of the Florida Academy of Sciences
Runs the Coastal and Estuarine Ecology Lab (CEELAB) at UCF
Featured Articles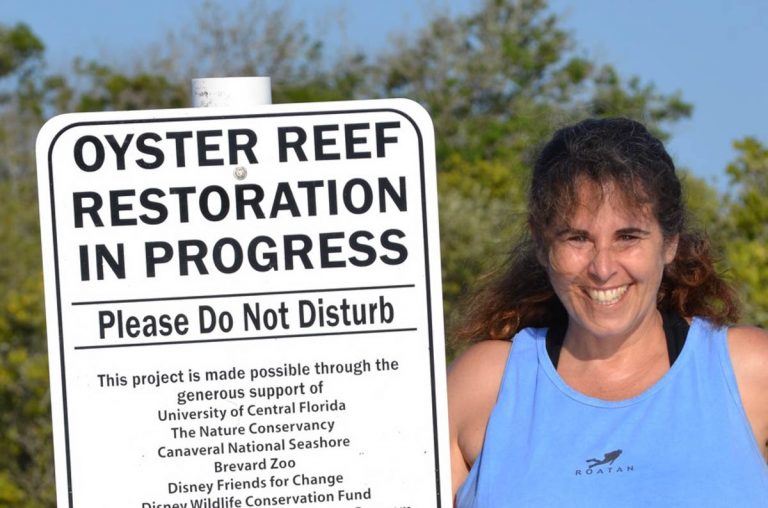 Florida Academy of Sciences Names UCF Biologist as 2021 Medalist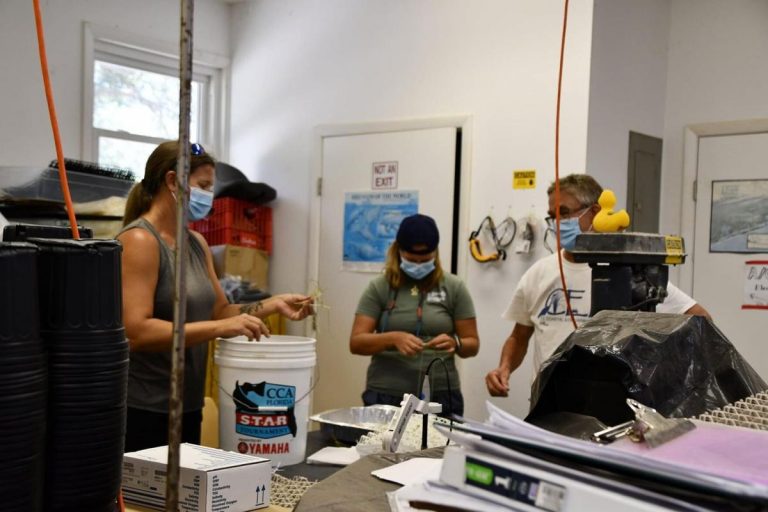 UCF biology professor brings national attention to Florida's changing coastline