Graduate Student Profile
Omar Ahmed
Omar Ahmed
Baghdad, Iraq
College:
College of Engineering and Computer Science
Degree Programs:
Materials Science and Engineering MSMSE
Materials Science and Engineering PhD
Research Focus:
Reliability of microelectronics
---
Doctoral student Omar Ahmed's time at UCF began because of his fascination with the university's high reputation in conducting cutting edge research and innovation in science, technology, and engineering. As an international student from Baghdad, Iraq, he loves that it has a unique location at the heart of central Florida and the inclusion he has found. "On a personal level, I have always felt welcomed, included, and part of the community of central Florida," he says.
One piece of advice Ahmed extends to his fellow students is to find passion and love in what you study because it can be the driving factor for success in your professional career. Ahmed's research is focused on microelectronic devices in order to make computer chips more reliable and powerful. He is passionate about his research because he believes, "We are now at a pivotal moment in our human civilization where the internet of things and artificial intelligence are on the rise. We need materials to enable these new products and to propel our innovation to possibilities that have never been considered."
His passion drove him to enter the Graduate Research Forum in 2018 where he was recognized with first place for oral presentation. This recognition not only made him more eager and enthusiastic to expand his work, but it also encouraged him to continue participating in events and poster sessions. In 2019, Ahmed entered UCF's 3MT Competition. Here, doctoral students have three minutes to communicate their research to non-expert judges. Ahmed's thesis landed him runner up in the competition. He not only feels extraordinarily special after receiving the runner up award, but also extends his appreciation to UCF for their execution of these events saying, "The UCF Graduate Research Forum and the 3MT presentation competition were organized seamlessly by UCF who made it very easy to register, participate, present, and meet with colleagues."
Ahmed is also involved in organizations on campus including Tau Beta Pi Engineering Honor Society, Volunteer UCF, Shaping Hearts through Art and Positive Encouragement, International Student Association, and participated as a founding member of The Scholastic Association of Graduates in Engineering.
After graduation, Ahmed plans on joining a technology company in order to take what he has learned at UCF to help develop and bring innovative solutions to the microelectronics industry.
Highlights:
First place oral presentation in Graduate Research Forum 2018
Runner-up 3MT Competition 2019
Featured Articles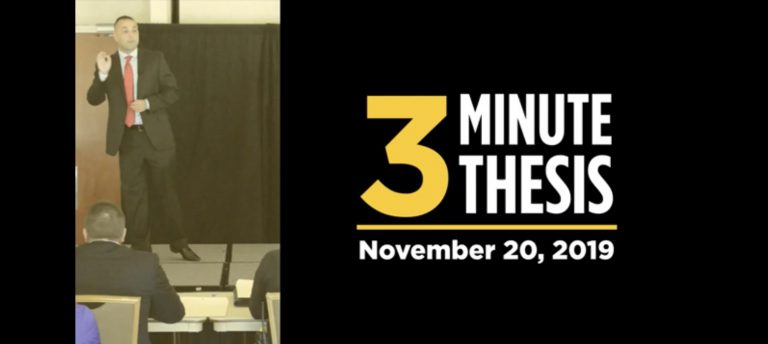 Omar Ahmed 3MT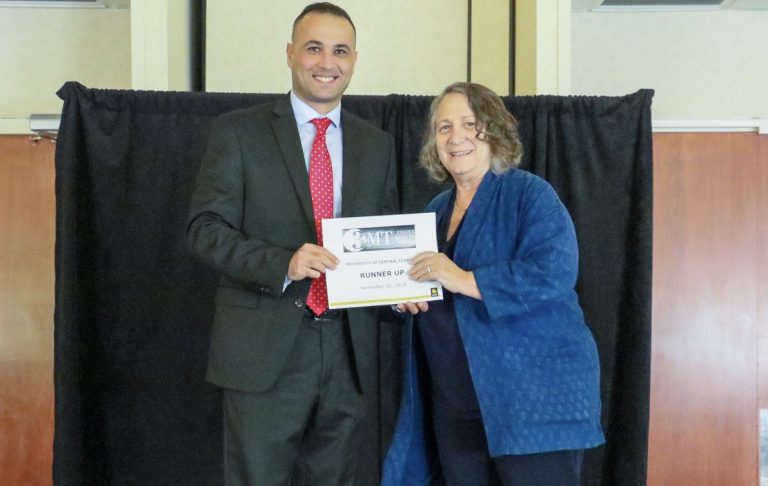 Omar Ahmed 3MT Runner-up