Graduate Student Profile
Sarah Holland
Sarah Holland
Austin, TX
College:
College of Sciences
Degree Program:
Feature Film Production MFA
---
Sarah Holland's passion for filmmaking began at a young age by creating videos with her friends and siblings when she was just 13 years old. "I think it was then that I realized that I liked telling stories through a visual medium," she says. After writing and directing short films in high school, her interest in directing continued to peak. When deciding on a university to pursue her passion, UCF drew her attention because of the production-oriented and hands-on instruction that appealed to her.
Currently, Holland is in the Emerging Media MFA, Feature Film Production Track working on an indie feature film called Egghead & Twinkie. "Film is such a powerful medium for change and for reaching people. It's also a great medium for providing representation, especially for groups who have not had representation for a long time," she says. Which is what she plans to do with this film in creating representation for Asian Americans and LGBTQ characters in the media.
For students who are questioning whether pursuing a degree in the arts is for them, Holland offers some advice saying, "Oftentimes, there's this idea that going to grad school for the arts isn't going to translate well outside of academia. But this track specifically, focuses a lot on hands-on learning in creating your own feature film. Those are skills that will translate to your career as a filmmaker."
Holland has received several awards and recognitions during her time at UCF including the grand prize recipient at the 2018 UCF Film Fall Showcase, as well as, currently being an MFA Provost Fellowship recipient. Her proof-of-concept short film for Egghead & Twinkie has screened at festivals all over the country including NewFest: New York LGBTQ Film Festival, Reeling: Chicago LGBTQ Film Festival, and the Academy Award- qualifying Florida Film Festival. After graduation, she plans on moving to Los Angeles to pursue filmmaking.
Highlights:
2018 UCF Film Fall Showcase grand prize recipient
MFA Provost Fellowship recipient
Film screened at NewFest: New York LGBTQ Film Festival, Reeling: Chicago LGBTQ Film Festival, Academy Award-qualifying Florida Film Festival
Featured Articles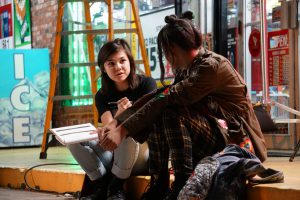 Vibrant Media Film Festival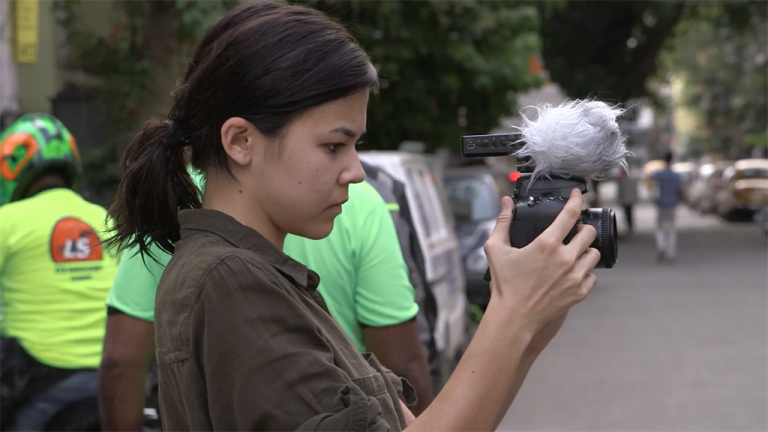 A Conversation with Sarah Holland