Graduate Student Profile
Timothy Hill
Timothy Hill
Hollywood, FL
College:
College of Community Innovation and Education
Degree Program:
Criminal Justice MS, Public Administration MPA Dual Degree
Research Focus:
Job design and organizational structure analysis within AmeriCorps VISTA.
---
Timothy Hill, a dual degree graduate student, began his journey at UCF when he decided to pursue his bachelor's in Public Administration. During his undergraduate time, the connections he made with people who believed in his potential pushed him to continue his graduate career at UCF. "I am thankful for my supportive friends and family for developing my character and helping me see this journey to its end," he says.
Hill is currently earning a Criminal Justice MS, Public Administration MPA dual degree. He became involved in research on job design and organizational structure analysis within AmeriCorps VISTA. This research focuses on the dysfunctions within this federal program and provides recommendations to resolve organizational issues.
Along with his research, Hill was named a 2020 Order of Pegasus recipient. This award is given to students based on academic achievement, service, leadership, and publication or research. Once inducted, recipients will be featured in the Student Union, receive medals, and awarded scholarships from Student Government. Being awarded the most prestigious student award at UCF means a great deal to Hill. He says, "This award symbolizes the perseverance of my village who lifted me during times when I simply could not press forward. This award is for my ancestors who were not provided equal opportunity for voting and education. Most importantly, this award is an open door and call to action for future minority students to achieve their dreams despite presented adversities." Hill says he is incredibly thankful and humbled and will forever cherish UCF for this honor.
Hill believes it has truly taken a village to get him to this point in his education and extends his gratitude to those who have surrounded him and pushed him forward. "My faith, family, mentors, friends, personal, and professional goals keep me inspired," he says.
Hill not only wanted to attend UCF, but wanted to make a lasting impact on the UCF community. He has also been recognized as an SGA College of Graduate Studies Senator, UCF Legislative Scholar, Central Florida 49 Fund Scholar, Pi Alpha Public Service Honor Society inductee, member of the University Tech Fee committee, member of the 2019-2020 President's Leadership Council, and a member of the 2020 UCF Presidential Search Committee. Hill offers some advice to his fellow students on being involved saying, "Believe in yourself and your strength. You can do this! I recommend getting involved within your program, talk to your professors, talk to your advisors, attend networking events. Becoming involved is how you will meet the people that will propel you towards your goals." Through his work with the President's Leadership Council, Hill was able to provide a student perspective and resolutions for a variety of campus concerns. This work, along with his many other accomplishments at UCF, led to his selection to serve on the 2020 Presidential Search Committee.
After graduation, Hill plans on staying connected to UCF through alumni associations and giving back to the programs and groups who have helped him succeed. He also plans to move to Los Angeles, California to continue his career and aspirations in public service.
Highlights:
2020 Order of Pegasus
SGA College of Graduate Studies Senator
UCF Legislative Scholar
Central Florida 49 Fund Scholar
Pi Alpha Public Service Honor Society
Member of University Tech Fee Committee
2019-2020 President's Leadership Council
2020 UCF Presidential Search Committee
Featured Articles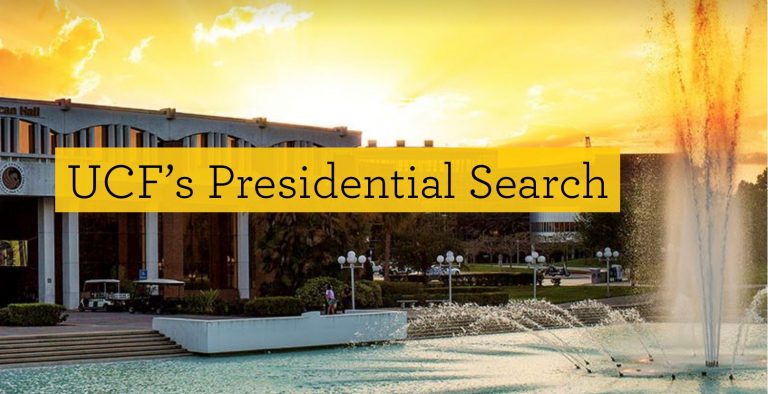 UCF Presidential Search Committee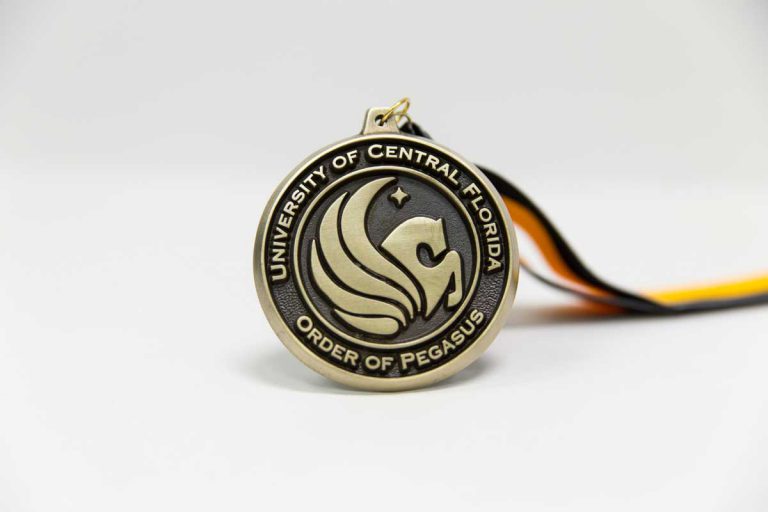 2020 UCF Order of Pegasus