Graduate Student Profile
Rachel Sampson
Rachel Sampson
Ithaca, NY
College:
College of Optics and Photonics
Degree Programs:
Optics and Photonics MS
Optics and Photonics PhD
Research Focus:
Space division multiplexing
---
In 2019, she received her master's degree in Optics and Photonics and is currently working on her doctoral degree in Optics and Photonics. Sampson's research focus is on telecommunications, specifically in space division multiplexing. Through this research, she works on increasing the amount of information that can be transferred. "I like to joke that I help the world watch more Netflix," she says.
Along with her research, she is involved in leadership within the College of Optics and Photonics where she has served as conference chair for IONS Orlando 2019 . This is a conference supported by The Optical Society that is focused on professional development with students from countries around the world. Sampson believes that UCF provides great support to their students saying, "If you are a person with a passion and a good idea, UCF will do its best to support those ideas."
Upon receiving the 2020 Order of Pegasus, Sampson expressed that it's a great honor to be recognized as one of the top students at UCF saying, "I plan to live up to this honor by continuing to develop creative and inclusive programming as a student leader." She believes that UCF represents a modern university that is continuously innovating and redefining higher education and finds herself frequently in awe of the things that UCF students, faculty and staff are accomplishing.
After graduation, Sampson plans on continuing her career path by working in research and development for a telecommunications company on systems-level design. Other recognitions she has received since her time at UCF include: ORC Doctoral Research Fellowship (2016), Northrup Grumman Fellowship (2016), NSF Graduate Research Fellowship (2017), and the Doctoral Research Support Award (2019).
Highlights:
2020 Order of Pegasus recipient
Conference chair in IONS Orlando 2019
NSF Graduate Research Fellowship recipient
Featured Articles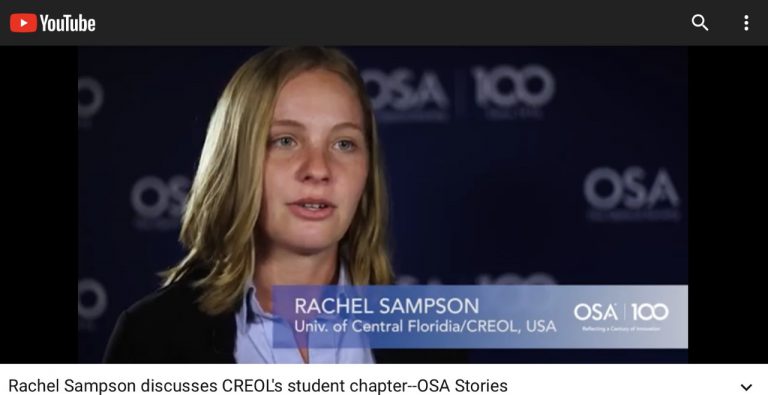 Rachel Sampson discusses CREOL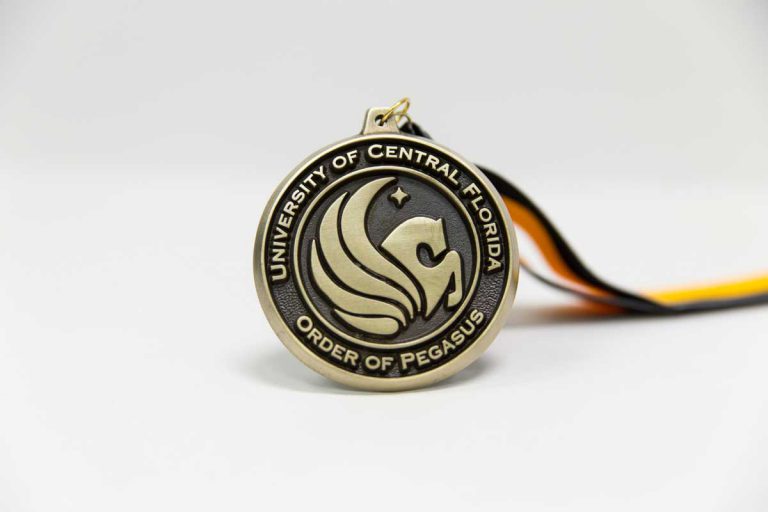 Rachel Sampson selected for Order of Pegasus